The Bionic Pancreas: Medicine Turns to Technology to Treat Type 1 Diabetes
by Jody Barbeau PhD, September 30, 2014 at 08:00 AM | Tags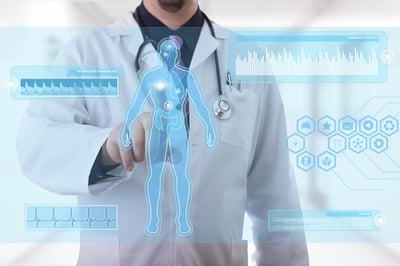 Diabetes research and publications often focus on the lifestyle–related type 2 diabetes epidemic, and forget about type 1 – a chronic condition caused by a malfunctioning pancreas. However, new research is embracing recent technological advances to improve the quality of life for children and adults living with type 1 diabetes, by looking into generating an artificial or bionic pancreas.
Type 1 is often the overlooked form of diabetes. Affecting only 5% of diabetics, the disease is not lifestyle related and instead occurs due to the pancreas not producing enough (if any) insulin. Type 1 diabetes is usually diagnosed in children or young adults, and results in a rigorous regimen of monitoring blood glucose levels and multiple daily insulin injections for the rest of a person's life. For both children and adults living with the disease this can mean checking blood sugar levels after every meal, after exercise, or in stressful situations which can greatly affect quality of life. Complications of type 1 diabetes include the 'dead in bed' syndrome, which causes the sudden and unexplained death of young diabetics. This syndrome is not very well understood, but one current theory is that night time hypoglycemia triggers disturbances in the heart rhythm, and it is thought that avoiding hypoglycemia during the night is the best way to prevent deaths.
Multiple research teams are now focused on using technological advances to try and improve the lives of type 1 diabetics, by developing a bionic or artificial pancreas. Two research teams with different methods have published on their results recently, both with positive outcomes. All of the research was in unsupervised outpatient conditions, which is new territory for automated diabetes systems.
The first study published in The Lancet Diabetes and Endocrinology focused on improving blood sugar control overnight using a closed-loop insulin delivery system – an "artificial pancreas". The study recruited adults who were split into either a control group (using an insulin pump which delivers a preprogrammed insulin amount) or the artificial pancreas group overnight for 4 weeks. The artificial pancreas uses a real time sensor to continuously measure blood sugar levels and automatically makes fine adjustments to the amount of insulin delivered through a standard insulin pump. The results showed that study subjects using the artificial pancreas spent significantly more time in the target optimum sugar range during the night (52.6% of the time compared with 39.1% for control), and this impacted daytime measurements with 24-hour blood sugar level also significantly reduced. Systems such as this artificial pancreas could therefore hopefully reduce overnight hypoglycemia and deaths due to the dead in bed syndrome.
The second study published in The New England Journal of Medicine has taken the research a step further trialing what the researchers have termed a "bionic pancreas". The study monitored groups of adults and adolescents fitted with the bionic pancreas for 5 days. The device is based around a smartphone which is connected to a continuous blood glucose monitor. The smartphone makes a decision every 5 minutes, and wirelessly connects to subcutaneous insulin and glucagon pumps to adjust injected levels as required. This study is the first time that all of these components have been combined into an automated system and trialed in the real world, where meals and exercise were not regulated. Results showed that the bionic pancreas was successful in both adults and adolescents, improving mean glycemic levels and with less frequent hypoglycemic episodes occurring than when patients controlled their own blood glucose levels. The adolescent study took place at a summer camp and importantly meant for one interviewed bionic pancreas user that they did not have to sit out on any activities, and felt that this device could help them lead a more normal life if available for day to day use.
While these devices are not a cure for type 1 diabetes, at the moment they could potentially be the next best treatment step, especially to improve the quality of life of children and adolescents coming to terms with the disease. Large scale trials are now needed to confirm the results from these early studies.
Crown Bioscience supports research into diabetes through the use of our clinically relevant in vitro and in vivo models available for translational sciences and drug discovery, including the world's largest collection of well characterized naturally diabetic NHP models. Contact us today at busdev@crownbio.com to discover how we can transform your diabetes research.
---
Author
---