Combination Therapies Mix Things Up at EORTC
by Jody Barbeau PhD, December 2, 2014 at 08:00 AM | Tags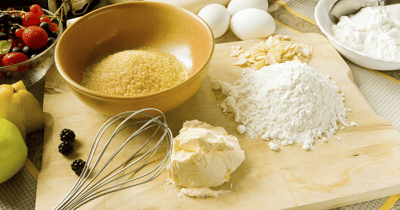 Crown Bioscience recently attended the 26th EORTC-NCI-AACR Symposium on Molecular Targets and Cancer Therapeutics in Barcelona. As well as manning a popular booth and presenting four scientific posters, we also reviewed the best of the drug development research on display. A particularly hot topic at this year's conference was combination therapies.
Combination therapies are extremely common in oncology. Locally confined surgery and radiotherapy is often used with systemic chemotherapy to target both the original tumor and any metastasis. Combination chemotherapy uses two or more drugs with different mechanisms of action to target particular cancer attributes and to hopefully decrease the chance of resistance to the regimen developing. Novel therapies coming through oncology trials such as targeted agents are more likely to be used in combination regimens than as single agent treatments, and the importance of understanding how best to combine anticancer agents was top of the agenda at this year's EORTC meeting. The Michel Clavel Lecture covered 'Rational Combination Therapies for Cancer' and the Keynote Lecture on 'Immunocheckpoints - Gateway to Immunotherapy' also discussed how up and coming immunotherapies are being used in combination regimens. Dr Rajendra Kumari, CSO of PRECOS Ltd, UK, a Crown Bioscience company who attended the conference says "both the Michel Clavel and Keynote Lecture were a great start to the scientific programme, focusing on key areas of opportunities in cancer treatment – another area of breakthrough which prompted great discussions was the liquid biospies workshop on Day 2 of the conference".
We have looked back over the conference to give you a taste of the best combination studies presented. An interesting late breaking abstract (11LBA) looked at a Phase I trial using a BRAFV600 inhibitor with cetuximab (targeting EGFR), either with or without the PI3K inhibitor alpelisib in advanced BRAF-mutated colorectal cancer. These cancers do not respond to BRAF inhibitors, with inhibition associated with activation of EGFR. Preclinical studies suggest strong synergism for BRAF and EGFR inhibitors combined with a PI3K inhibitor in this indication, and the study aimed to take a look at safety and preliminary activity of either the dual or triple combination in cancer patients. Overall response rates in 54 patients were promising – 23% for the dual treatment and 25% when alpelisib was added, with 1 and 4 unconfirmed complete responses, respectively. While these therapies were not compared with standards of care, the researchers did note that progression-free survival times of 16 and 19 weeks (dual and triple therapy, respectively) were nearly double those for patients who have previously been given the current standard of care.
The combinations were well tolerated, with the most common treatment-related adverse events being fatigue and infusion reactions (dual therapy), and nausea and diarrhea (triple therapy). While this combination is still in the early days of testing, these preliminary data represent a step forward for metastatic colorectal cancer patients who have failed current standard therapies and have extremely limited treatment options. Recommended Phase II dosing levels were estimated for each regimen for moving forward into the next phase of clinical trials.
Crown Bioscience are delighted to see positive results emerging in cancer areas with a high unmet need, and a greater understanding of combination treatment regimens. Through our Precision Profiling and Translational Oncology Platform we can help you to identify how best to make your treatment work – whether this is adding to current standard of care therapies or in a combination regimen. We utilize the most predictive preclinical models available (patient-derived xenografts; PDX) in Phase II-like human surrogate trials (HuTrials™) to identify the best treatment combinations in your cancer indication of interest. Each patient-derived xenograft model from an individual cancer patient can be enrolled in multiple HuTrial arms, including placebo, standard of care, and different anticancer agent regimens to evaluate which exact use of your drug gives maximum response before you enter the clinic. Crown Bioscience has the largest commercial collection of over 1,100 patient-derived xenograft models, including approximately 200 colorectal cancer models, including those with V600 mutation.
Contact us at busdev@crownbio.com to talk to our experts about how Crown Bioscience can drive forward your combination regimen and patient-derived xenograft model research today.
---
Author
---