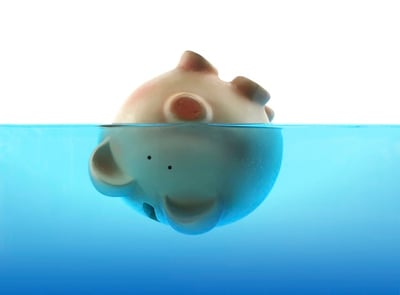 Everyone's been trying it over the last 10 years or more, but what has been the true impact of significant changes in pharmaceutical research and development, and what could be the future for drug discovery?
With such rapid and seismic shifts being made in the way the Pharmaceutical Industry operate over the last few years, there was a hope for significant beneficial effects in research pipelines and success in the clinic. These desired benefits do not seem to have been as widely borne out as was originally hoped for.
The recognition within the industry that possibly performing drug discovery internally was not as fruitful as organisations might expect, led to a considerable and continued shift to outsourcing. However, has doing more of the same at a reduced cost really had the desired effect?
The figures speak for themselves, by all known measures. The attrition rate in the clinic for therapeutics in cancer continue to exceed 90%, and the bar is set so high by regulatory authorities in disease areas such as metabolic disease, that most companies shy away from significant investment in novel targets and drug discovery. The cost of drug discovery and development continue to escalate, with fewer opportunities for blockbuster drugs. A massive move towards "personalised medicine" means that ROI on individual drugs is likely to fall, and the complexity of treatment rise.
The perfect storm, or the perfect opportunity?
Companies like Crown Bioscience are looking for new ways to think "out-of-the-box" when it comes to traditional drug discovery and development. Since 2006 Crown have been developing their novel "in life" platforms for Oncology and Metabolic Disease. The drug discovery industry seems to finally be taking a deep breath and a serious look at finding new ways to do drug discovery and development.
"The cost of failure is now so high that our clients have to find new ways to have a positive impact of their portfolio of candidates entering the clinic" says Jean-Pierre Wery, President of Crown Bioscience. A recent analysis by researchers from Eli Lilly (How to improve R&D Productivity: The Pharmaceutical Industry Grand Challenge., S. Paul et al. Nature Review. Vol. 9. 203-214) concluded that "It is clear from our analyses that improving R&D efficiency and productivity will depend strongly on reducing Phase II and III attrition."
"PDX is a good example of a technology that can support the drug discovery and development process where the biggest cost that impacts a company is the cost of failure," says Jean-Pierre. "The critical point is the success of Phase 2 clinical trials and if you have a technology that can have an impact at this stage then that's good for the industry."
PDX (Patient-Derived Xenograft models) have "come-of-age" in 2013 with a massive growth in their application by the oncology research community. Having a large collection of high quality, highly characterized models and the capacity to maintain these models in continuous passages ready for screening enables drug discovery companies to run Phase II-like trials using PDX as human surrogate models. Crown's large collection of PDX models (HuPrime©) and HuBaseTM ( a comprehensive database of genotypic and clinical data of HuPrime models) enable drug discovery organisations to identify genetic signatures of disease, discover and validate biomarkers and perform human surrogate Phase II-like trials, or as is sometimes known "Avatar" trials, by selecting patient responders and non-responders and evaluating efficacy in models that come from the direct lineage of a patient's tumor.
In Metabolic Disease, Crown has been focused on developing the world's largest collection of naturally diabetic monkeys. These models far more closely mimic disease in humans than diet-induced and rodent models. The collection contains models representing a vast array of disease states across the complete span of disease progression. In conjunction with Crown's proprietary Diabetes Tissue Bank (D'BankTM) and D'BaseTM ( a comprehensive database of genotypic and clinical data of D'Bank models), in a similar fashion as with Oncology, clients can select appropriate models using phenotypic and genotypic data to investigate efficacy in models which are far more reflective of the human disease state.
"We're enabling our clients to significantly accelerate their research programs and make far better informed decision about which compounds to take forwards into clinical trials" says Jean-Pierre.
Perhaps the tide is turning and finally the perfect storm may become a new golden age for drug discovery.
---
Author
---