Essential ESMO: Crizotinib Takes Center Stage
by Jody Barbeau PhD, October 7, 2014 at 08:00 AM | Tags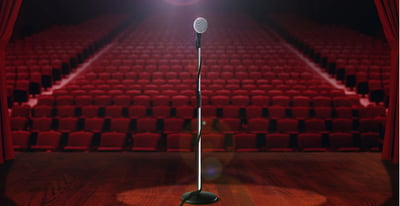 Last week saw the close of the 2014 European Society for Medical Oncology congress in Madrid, the theme of which was 'Precision Medicine in Cancer Care'. Crown Bioscience have reviewed the best of the research to be presented, and were particularly interested to see crizotinib back in the spotlight in a potential new NSCLC indication.
Crizotinib (Xalkori®) is a targeted therapy which acts as a dual inhibitor of two receptor tyrosine kinase inhibitors: c-met and anaplastic lymphoma kinase (ALK). The drug was granted regular FDA approval in 2013 to treat patients with metastatic non-small cell lung cancer (NSCLC) whose tumors are shown to be ALK-positive, following accelerated approval in 2011. ALK rearrangements are found in around 5% of NSCLC tumors, which translates into more than 60,000 patients with ALK-positive NSCLC who could potentially benefit from the drug annually.
Crizotinib has also been shown to be a ROS1 inhibitor. ROS1-rearrangements and fusions are found in around 1-2% of NSCLC cases, and similar to ALK-rearrangements are often seen in young patients (around 50 years old) who are either light smokers or have never smoked. Currently there are no FDA-approved drugs which target ROS1, leaving this subset of patients with a high unmet need for new therapies. A handful of reports have previously shown that patients with ROS1-rerranged NSCLC can benefit from crizotinib therapy, and now the first definitive Phase I study evaluating crizotinib activity in a large group of patients with ROS1-positive lung cancer has been completed. The work was published in The New England Journal of Medicine last month and was also in the spotlight at the ESMO conference.
The study enrolled 50 patients with advanced NSCLC who tested positive for ROS1-rearrangement. The patients had a median age of 53 years, and the majority of them had never smoked (78%) and had been previously treated for their disease (86%). Following treatment with crizotinib, response rates in these patients were particularly impressive. Three patients had a complete response, 33 patients had a partial response, and a further 9 patients had stable disease. Median progression-free survival was 19.2 months, and at the time of analysis 64% of patients were still responding to crizotinib therapy. Also impressive was the fact that resistance (which usually always occurs following targeted agent treatment) emerged much later, on average, than is usually seen for targeted therapies in lung cancer. Crizotinib use also seemed to be safe - the adverse effects seen were similar to previous studies in which crizotinib was used in patients with ALK rearrangements, with 94% of treatment-related adverse events being grade 1 or 2.
While ROS1 fusions and rearrangements are reasonably rare, they do represent a proportion of lung cancer patients with currently no available treatment options. This study confirms ROS1 as a clinical biomarker for these patients, and offers them hope for a new targeted therapy. Crown Bioscience looks forward to later stage trials of crizotinib in this patient group, and hopefully more positive results.
Crown Bioscience supports research into lung cancer and NSCLC through the use of our large collection of clinically relevant Xenograft and Patient-Derived Xenograft (PDX) models available for drug discovery and translational sciences. Our PDX HuPrime® collection includes an NSCLC model with EML4-ALK fusion which is sensitive to crizotinib treatment, and which is useful for targeted therapy research in the NSCLC field.
---
Author
---