Should Exercise Always be the First Step in Type 2 Diabetes Control?
by Jody Barbeau PhD, December 9, 2014 at 08:00 AM | Tags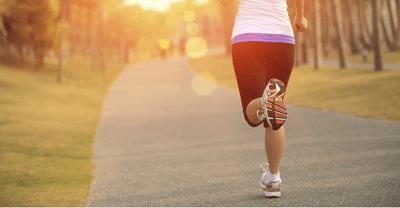 The first step in the control of type 2 diabetes is usually always lifestyle changes, with alterations to a patient's diet and an increase in exercise. Yet for some people, exercise doesn't seem to help in controlling the symptoms of their disease. A new study has looked back over years of diabetes research and found that up to 1 in 5 people with diabetes actually have a genetic resistance to exercise.
Type 2 diabetes is largely the result of excess body weight, an unhealthy diet, inactivity, and an aging population; therefore, as worldwide obesity levels have increased and lifestyles have become more sedentary, type 2 diabetes rates have reached epidemic proportions. The first step in controlling the disease is usually for the patient to make lifestyle changes – to improve their diet and to take regular exercise. Exercise should improve glucose homeostasis, insulin sensitivity, and muscle mitochondrial density, as well as the added benefit of helping with weight loss. However, over the years clinicians have been puzzled by the variation across patients – with some seeing massive disease improvements following an exercise program, whilst others showed no response at all.
A study published in The Journal of Clinical Endocrinology and Metabolism last month has aimed to answer the question on whether some diabetics are resistant to exercise treatment for their disease. The team carried out a systematic review of diabetes data, looking at aerobic exercise and weight training, as well as genetic research and animal studies. The research found that exercise improved the symptoms of diabetes for the majority of patients, with improvements in blood sugar control and the body's ability to burn fat. However, the researchers also found that for 15% to 20% of diabetics their symptoms were not improved following supervised exercise training interventions. One study actually found that 7% of diabetics had adverse reactions to two or more of their resting systolic blood pressure, fasting high-density lipoprotein-cholesterol, fasting triglycerides, and fasting insulin after exercise.
The studied data suggest that 'resistance to exercise' is based on genetics, and that the resistance genes can be hereditary, with family members likely to respond or not respond in the same way to exercise. Twin studies have shown that there is a genetic component associated with the response to aerobic training. One interesting genetic finding suggests that muscle which is insulin resistant could also display resistance to exercise which could be very important for diabetics. The overall finding of the study is that more work needs to be done in this field, to fully identify if a patient falls within the 80% of exercise responders or the 20% of non-responders. Type 2 diabetes research is moving in the direction of personalized medicine, and identifying the differences in genes and signaling pathways between diabetic individuals will ultimately influence lifestyle treatments and the medications prescribed to each person - someone who is resistant to exercise could be moved directly on to anti-diabetic medication. Until all of these differences are discovered, exercise should still always be one of the first steps in diabetic treatment, however, careful consideration of the results achieved should be made.
Translational studies in type 2 diabetes are now needed to investigate the mechanisms behind exercise resistance, and Crown Bioscience are fully committed to supporting these studies. We support research into diabetes through the use of our clinically relevant in vitro and in vivo models available for translational sciences and drug discovery, including the world's largest collection of well characterized naturally diabetic non-human primate models. Our non-human primate models mirror all aspects of human diabetes, including disease progression, and provide the optimum research model for all of your translational needs. Contact us today at busdev@crownbio.com to discover how we can transform your diabetes research.
---
Author
---