Is Exercise the Key to a Healthy Life?
by Lauren Roper, January 10, 2019 at 01:00 PM | Tags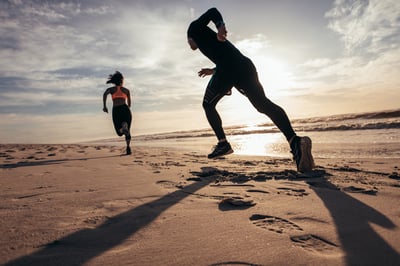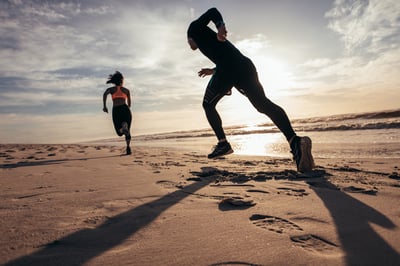 Find out why exercise should be a key part of your healthy lifestyle in 2019.
The Rise of Obesity and NASH Epidemics
When it comes to personal health, everyone takes a slightly different approach. Looking at the general population, there's a wide spectrum of health personalities and lifestyles – from elite athletes on very strict macronutrient diets, to sedentary, morbidly obese individuals who eat the standard "western diet".
Statistically, the majority of people fall closer to the latter, with nearly 40% of Americans being obese and the prevalence of diabetes and fatty liver disease continuing to rise.
Mixed Health Messages
Admittedly, there's a lot of confusing information when it comes to health. Each year, particularly at New Year Resolution time, we hear of new fad diets and popular new exercise trends. There also seems to be an everlasting debate over which diet is healthiest, or which form of exercise guarantees quickest results.
However, there are some scientifically-proven lifestyle choices that are widely understood. For example, everyone knows that smoking is bad for your health, while exercise and a healthy diet promote well-being. I'd bet that most people know that living with chronic obesity-related conditions like diabetes, heart disease, or stroke can lead to preventable, premature death.
Aside from "exercise regularly" though, I hadn't seen much general information on the benefits of exercise…until last year! An article published in the JAMA Open Network in October contained a big surprise on exercise and mortality.
Not Exercising is Worse than Smoking
The study found that not exercising is worse for your health than smoking, diabetes, or cardiovascular disease.
The study looked at mortality rates of over 122,000 patients who underwent exercise treadmill testing at the Cleveland Clinic over a span of 24 years. They found that mortality was inversely proportional to cardiorespiratory fitness, and that there is no upper limit to the benefit of aerobic fitness. This means that the higher your aerobic fitness level, the more likely you are to live a longer life, while lower fitness levels are equivalent to risk factors like smoking, diabetes, and heart disease.
The author of the study and cardiologist, Dr. Wael Jaber, was quoted by CNN as saying the results of the study were "extremely surprising". He also says, "Being unfit on a treadmill or in an exercise stress test has a worse prognosis, as far as death, than being hypertensive, being diabetic or being a current smoker. We've never seen something as pronounced as this and as objective as this."
He also noted that being unfit should be treated as a disease, and physicians should recommend exercise to their patients as the prescription.
I consider myself pretty health conscious. I have made a point to exercise regularly my whole life, though recently this has been particularly challenging. I had another baby last year, and later returned to work. It's almost automatic for me to put the needs of my kids and work before my own exercise schedule.
These study findings gave me the extra motivation I need to prioritize my fitness and get back to regular cardiovascular exercise – not just for this New Year but for the rest of my life
---
Author
---