Fatty Liver Disease And The Need for New Translational Models
by Federica Parisi PhD, December 1, 2015 at 09:19 AM | Tags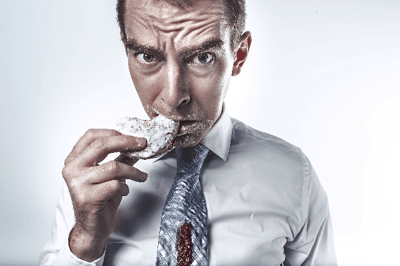 Non-alcoholic fatty liver disease (NAFLD) is the most common liver disorder in developed countries, occurring when fat is deposited in the liver, independently from excessive alcohol use. NAFLD affects approximately 20% of the United States population and 25-30% of people in the UK, according to a recent study using the National Health and Nutrition Examination Survey (NHANES). There is no current licensed treatment for NAFLD, however new research showed that a drug, currently in use for the treatment of Type II diabetes, can be effective in clearing liver fat in some patients.
NAFLD describes a wide range of conditions associated with a build-up of fat within the liver cells, usually seen in patients who are overweight or obese. NAFLD is associated with insulin resistance and as such it is common among type 2 diabetes (T2D) patients. Diet and exercise, as well as the more invasive bariatric surgery intervention, are effective in preventing and treating NAFLD in obese diabetic subjects. Because of NAFLD association with insulin resistance, antidiabetic drugs and weight loss medications are regarded as potential tools for treatment. However there is limited evidence suggesting that specific drugs used for blood glucose control may have a role in preventing or treating NAFLD.
Non-alcoholic steatohepatitis (NASH) is the most extreme form of NAFLD, representing a major cause of cirrhosis of the liver, which ultimately increase the risk of total liver failure. NASH is unfortunately a 'silent killer' because most people present with few or nor symptoms until the disease is at an advanced stage.
Matthew J. Armstrong, from the National Institute for Health Research (NIHR) Birmingham Liver Biomedical Research Unit (BRU), earlier this year presented findings on the use of liraglutide in the treatment of NASH at the International Liver Congress. The trial for the evaluation of liraglutide's efficacy in fighting NASH (LEAN) was carried out in conjunction with the Wellcome Trust and results are now published on the Journal of Hepatology.
Liraglutide is a long-acting glucagon-like peptide that, by binding to the same receptors as the GLP-1, stimulates insulin secretion. Liraglutide is manufactured and licensed by Novo Nordisk and is currently licensed for the treatment of T2D.
The LEAN trial demonstrated that 48 weeks of treatment with liraglutide result in 4 out of 10 patients clearing evidence of NASH from their livers. This was much higher than the effect seen in patients receiving placebo (1 in 10) and met the pre-specified primary end-point. Additionally, patients in the active treatment group showed a higher level of weight loss (over 5 kg) while receiving medication.
This is promising data, given the large unmet medical need in non-alcoholic fatty liver disease and the increasing proportion of the obese worldwide population.
The lack of translatable preclinical models for efficacy evaluation of drugs to be used in NASH treatment hinders the development of new therapeutics.
Crown Bioscience has developed the world largest collection of spontaneously diabetic non-human primates (NHP), the most translatable models for T2D and dysmetabolism research. Our NHP models (D*Prime) mirror all aspects of human diabetes, and metabolic syndromes, including the development of NASH that can be assessed by non-invasive sonograms. Our D*Prime models are also an invaluable resource for understanding efficacy, PK/PD relationship, biomarkers, and possible adverse effects before moving on to successful human clinical trials.
Crown has also established, first among its competitors, a non-invasive method for sonographic detection of NAFLD on our NHP models that mirrors the current clinical protocols, that allows to perform sonographic scans repeatedly over a period of 6-12 months on hundreds of obese, dysmetabolic and diabetic NHPs, fed either a regular or a high fat diet. This low impact technology will facilitate the identification of the most effective compounds in the treatment of NASH and NAFLD.
Contact us today to earn more about our D*Prime collection of models and services.
---
Author
---