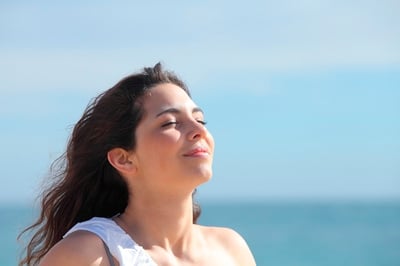 The FDA has approved MannKind's Afrezza® at the third time of asking, making it the first inhaled insulin available for people with diabetes since Exubera® in 2006. As Crown Bioscience reviewed last month, the path to FDA approval has not been an easy one, with concerns over efficacy, safety, and inhaler design. While this approval is great news for people living with diabetes, MannKind still have to prove to patients and doctors that their therapy is not just a lot of hot air.
After 5 years, 3 submissions, and $1.5 billion dollars in operating costs, MannKind's Afrezza has finally received FDA approval as a fast-acting insulin to be used at meal times for people with either type 1 or type 2 diabetes. The agent is the first inhaled insulin to be approved since Pfizer's Exubera (which was removed after 1 year on the market due to low sales), and it will be the first ever ultra-rapid insulin to reach the market. It's aimed at post-meal blood sugar spikes, meaning that it should be used with existing insulin regimes and not as a stand-alone insulin treatment. MannKind are now thought to be looking to find a pharma partner to manufacture and distribute Afrezza, with the product likely to be available in January, or the end of first quarter, 2015.
While the approval is positive for MannKind and people living with diabetes, it has come with some caveats. The drug is only to be used by adults and cannot be used by children, one patient group that may have preferred an alternative to injections. The FDA has requested a post-marketing study of Afrezza in pediatric patients, which MannKind are keen to start as soon as possible (likely to be mid-2015). The FDA still also has some safety concerns around the product. Afrezza must not be used by patients with chronic lung disease, such as asthma or COPD, and will come with a Boxed Warning that acute bronchospasm has been observed in these patients. The FDA has also put a Risk Evaluation and Mitigation Strategy in place around this, which consists of a communication plan to inform health care professionals about the serious risk of acute bronchospasm associated with Afrezza.
As well as the trial in children with diabetes, the FDA has also requested post-marketing studies to look at the potential risks of pulmonary malignancy, cardiovascular risks, and the long term effect of Afrezza on pulmonary function. This follows the development of lung cancer in a few patients who used Afrezza and Exubera. The FDA also want MannKind to perform two pharmacokinetic-pharmacodynamics studies to characterize dose response and within-subject variability. Afrezza will have to perform well in all of these studies to keep FDA approval, and it remains to be seen if public perception of the product will be affected by all of the FDA warnings and demands.
One of the stumbling blocks for Exubera was the price - while the agent was not more effective than injected insulin, it was around 20-30% more expensive, meaning that insurance companies were reluctant to pay for the drug. MannKind have yet to announce pricing plans for Afrezza, which are likely to depend on their pharma partner; however, it has been reported that prices will be in the same range as those paid for insulin pens in the US. Dance Biopharm, who is also developing an inhaled insulin, is also still hot on the heels of MannKind. Their lead product, Dance-501, has shown promising Phase II results, and the EMA has indicated that a single global, one-year, Phase III trial involving 750 adult patients may be adequate to support approval of Dance-501 in the EU. If Dance-501 was approved at its first attempt in the US and EU, then Dance Biopharm's costs may be considerably lower than those accumulated by MannKind. This could mean the company could potentially undercut Afrezza in terms of price, and pick off any patients who have made the switch to inhaled insulin. Dance Biopharm filed a $75,000,000 IPO earlier this year to raise funds for their pivotal Phase III trial early next year.
The major question for Afrezza is whether patients, prescribers, and payers will take to this product in a way that they did not take to Exubera. The inhaler is much more user friendly and the dosing system seems simple to use, but this does not guarantee success. Crown Bioscience look forward to the launch of this product early next year to see if Afrezza is the breath of fresh air in diabetes treatment that MannKind predicts.
Crown Bioscience has a Cardiovascular and Metabolic Disease (CVMD) research program which focusses on providing a world class platform for drug discovery and development, including diseased animal models and translational research labs. We not only provide a comprehensive suite of models and services, but have some unique models and capabilities including the world's largest collection of naturally occurring diabetic and dysmetabolic cynomolgus and rhesus monkeys. Contact us at busdev@crownbio.com for a personal discussion on your diabetes research needs.
---
Author
---