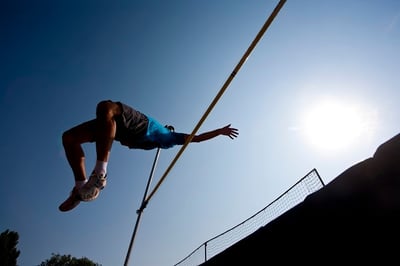 The US FDA approved 41 novel new medicines in 2014, the highest number of approvals for 18 years. The list covered a wide variety of disease indications and included both interesting anticancer and antidiabetic agents, and notably 15 orphan drugs. We review the big hitters that made the list, and why some pricey agents are likely to reignite payer and public debate.
The FDA prides itself on supporting innovation and backing the review and approval of novel drugs and biologics. The level of approvals can be used as a marker of current industry originality and progression, and it seems from last year's high number that the drug development world is continuing to shift towards specialty agents (including orphan drugs) for niche indications, and a move towards personalization of medicine.
The full list of new approvals can be found on the FDA website, the agents that stood out for us were:
Opdivo® and Keytruda®
Immunotherapy and anti-PD-1 and PD-L1 agents were a hot research topic in 2014, and look set to be of continued interest this year. The agents are being trialed in a variety of cancer types, and had their first approvals for metastatic melanoma last year with some pretty impressive survival data. Keytruda from Merck was first past the approval post in September, with Opdivo from BMS following suit for the same indication in December. Both drugs are hotly tipped to be blockbusters and to earn several billion dollars for their respective companies, with experts suggesting that the PD-1 inhibitor market in oncology as a whole could be worth tens of billions of dollars over the coming years.
Lynparza™
PARP was first discovered in the 1960's, and clinical development strategies of potent PARP inhibitors have been around since 2003. Finally in 2014, this first-in-class agent was approved for heavily pretreated ovarian cancer associated with defective BRCA genes (which confer a DNA repair deficiency exploited by the inhibitor), but not first without the FDA advising against the use of Lynparza as a maintenance therapy earlier in the year. It is hoped that this approval will pave the way for more drugs in this class, and for approvals in other indications such as breast cancer, where the therapy could have a big impact for patients with the difficult-to-treat triple negative breast cancer harboring BRCA mutations.
Farxiga™
It has been a long road to approval for this antidiabetic agent following earlier FDA rejection in 2012 over safety concerns (during clinical study 10 patients treated with the drug developed bladder cancer compared with only one control patient). A whole raft of new safety data have this time convinced the FDA of drug safety for the majority of patients, and Farxiga joins the relatively new class of SGLT-2 inhibitors, which represent a new mechanism of diabetes control by blocking glucose reabsorption in the kidney. As these drugs act independently of insulin, they should not cause hypoglycemia which should be a big plus for diabetics controlling their disease.
The newly approved therapies are great news for patients, providing new treatment options for a variety of diseases, hopefully to extend and save many lives. None more so than orphan drugs which target rare diseases that currently have no cure. One such drug approved last year is Blincyto™ for ALL patients with Philadelphia chromosome-negative precursor B-cell disease. The agent, another immunotherapy, is the first FDA-approved bispecific CD-19 directed CD3 T-cell engager, with the potential to treat around 1,000 second-line US ALL patients per year.
While orphan drugs are excellent news for patients with very limited treatment options, they are proving to be a problem for payers (which we covered in detail in a blog post last year). Orphan drug prices are spiralling out of control due to high R&D costs, lack of competition, and small patient populations where profits can come from. Blincyto actually broke the price record for a cancer therapy, costing $178,000 per patient for a standard treatment course. In the US at the moment, insurers still seem willing to pay these high prices in disease areas where no other treatments are available, hopefully reducing palliative care costs and potentially offsetting expensive agents by using generics for other diseases. However, unease about cancer care costs in general is rising and, as prices increase, patients may find themselves with more drug costs to pay. Countries with cost-effectiveness assessments for new agents (such as NICE in England) may also balk at the high prices they are being asked to pay. Orphan drugs are not the only medicines with huge price tags – Keytruda cost is estimated at $150,000 per year, with Opdivo Japanese pricing coming in at $143,000, and with the trend for more personalized treatments continuing more high prices are likely to follow suit.
It is also important to remember that high oncology drug discovery attrition rates are also driving up prices. Approval numbers may be riding high, but actually only 5% of anticancer agents tested in Phase I go on to reach the market, with failure costs needing to be recouped through successful drugs. An improvement in translational tools is needed to ensure that they are of optimum value for indicating clinical success, and to improve efficiency, and therefore cost-effectiveness, of the current oncology drug discovery process, and the wider research world.
Crown Bioscience is a platform technology company providing drug discovery and clinical development services in both Oncology and Metabolic Disease. Our translational tools include HuPrime® the world's largest commercially available collection of 1,300 patient-derived xenograft (PDX) models available for oncology research, as well as D*Prime™ the largest collection of naturally diabetic non-human primate (NHP) models for your CVMD research needs. Contact us today at busdev@crownbio.com to discover how we can transform your translational oncology and diabetes research at our multiple research sites around the world.
---
Author
---