The Increased Odds of Developing Diabetes
by Jody Barbeau PhD, September 16, 2014 at 08:45 AM | Tags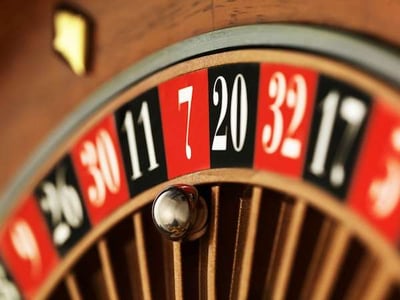 Due to increasing obesity levels, inactivity, and an aging population worldwide the prevalence of type 2 diabetes has reached epidemic proportions. The World Health Organization reports that 347 million people globally have diabetes, with type 2 accounting for 90% of cases. Whilst type 2 diabetes prevalence rates have been increasing in the US recently, (from 25.8 million in 2010 to 29.1 million in 2012) mortality rates for diabetics have fallen due to improved care and antidiabetic therapies. Due to these changes in prevalence and mortality the CDC decided to re-examine the lifetime risk of developing diabetes in the US, with some shocking probabilities revealed.
The study, published last month in The Lancet Diabetes and Endocrinology, studied diabetes incidence data from the National Health Interview Survey, and linked it with mortality data from 1985 to 2011 for nearly 600,000 adults. The data was split into three cohorts to see how trends have changed over 1985-89, 1990-99, and 2000-11. Cases of both type 1 and type 2 diabetes were included; however, the vast majority of patients studied would have type 2. The major finding was that the lifetime risk of being diagnosed with diabetes from age 20 has massively increased over the study period, and is currently around 40% for both men and women (an increase of 20% for men since 1985-89 and 13% for women). This means that 2 out of every 5 Americans are now predicted to develop type 2 diabetes during their lifetime. While type 2 diabetes is a lifestyle disease genetics also play a part, and this led to an even worse prognosis for some subgroups of the US population. The groups with the highest risk for developing diabetes are Hispanic men and women, and also non-Hispanic black women, with the likelihood of developing diabetes now standing at over 50%. The study did have some hopeful news for people who develop the disease. The number of life-years lost for a person diagnosed with diabetes age 40 has decreased over the study period, and is now at 5.8 years for men (down from 7.7 years in 1990-99) and 6.8 years in women (down from 8.7 years). This means that diabetics are living longer, and is probably due to better treatments available for both the disease and the complications that arise with disease progression. However, as well as the health issues diabetes and its complication bring, current antidiabetic treatments come with a whole raft of side effects including life-threatening hypoglycemia, weight gain, nausea, and gastrointestinal issues, as well as more severe heart and liver complaints. This means that while diabetics may live longer with the disease, their quality of life can be severely diminished. As more people also continue living longer with the disease an already overstretched US health care system may also struggle to cope. The authors of the study suggest that preventative efforts are needed to drastically decrease both the diabetes and obesity epidemics that are sweeping the globe, with people at risk of developing diabetes needing to make sustained changes in their lifestyle.
Crown Bioscience welcomes any initiatives that will be put in place to help change people's lives, diet, and exercise regimes, or educational programs around diabetes and disease prevention. We also encourage research in to new treatments for diabetes with fewer side effects, to ensure that those living with the disease over a period of years have the best quality of life possible. Crown Bioscience support research into diabetes through the use of our clinically relevant in vitro and in vivo models available for translational sciences and drug discovery, including the world's largest collection of well characterized naturally diabetic NHP models. Contact us today at busdev@crownbio.com to discover how we can transform your diabetes research.

---
Author
---