FDA Puts New Glucose-Lowering Medications Under The Magnifying Glass After Concerns On Cardiovascular Side Effects
by Federica Parisi PhD, May 19, 2015 at 04:59 PM | Tags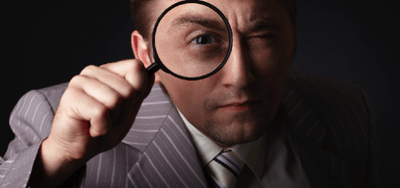 The diabetes market was estimated in excess of $35.6 billions in 2014 and is still dominated by various forms of injectable insulin that alone represent a 55% share of the total market. The biopharmaceutical industry has recognized the need for better, alternative treatments and, as we advance our understanding of the root causes of the disease, has developed the next generation of anti-diabetes drugs.
In the attempt of finding a better and more durable alternative to insulin the next generation of glucose-lowering medications has been developed, which include DDP-IV inhibitors such as Merck's Januvia®, AstraZeneca's Onglyza, Takeda's Nesina, and GLP-1 mimetics like the AstraZeneca's Byetta®. These new compounds that make up 25% of the anti-diabetes drug market, stabilize GLP-1, a molecule released by the gut after a meal to stimulates insulin production by the pancreas and ultimately lower the blood sugar level.
This range of drugs has been complemented by a class of oral agents called sodium-glucose transport protein 2 (SGLT-2) inhibitors, like the J&J's Invokana, that helps the body filtering out the excess of circulating sugar by expelling it through the urine. These compounds have shown to be able to lower blood glucose levels more effectively than DPP-IV inhibitors in clinical trials.
The ability to restore physiological sugar levels in the blood has been used as a surrogate endpoint to evaluate the efficacy of these next generation anti-diabetes drugs in clinical trials, however further studies on their long-term cardiovascular (CV) effects are currently ongoing.
Since 2008, the U.S. Food and Drug Administration (FDA) requires companies to carry out long-term CV outcome studies as part of a post-approval commitment. Long-term CV outcome studies can involve up to 15,000 patients, take up to nine years to complete, and cost hundreds of millions of dollars. Although recent data encourage assessing the CV safety of new compounds prior to approval, drug manufacturers and regulators are concerned that by doing so they would restrict the number of companies being able to perform drug discovery research, as the cost for carrying out clinical trials will be prohibitive for companied with small R&D budgets. A second reason of concern stands in the length of the study: taking up to nine years to completion could delay the availability of new, potential breakthrough anti-diabetes drugs to millions of patients in need.
However, speeding up drug approval doesn't always seem to pay a good service to Pharma companies or diabetes patients. Last month the FDA held an Advisory Committee meeting to review the outcome of the SAVOR study on two DPP-IV inhibitors: Onglyza and Nesina. The panel found that although neither drug increased the risk of CV death, stroke or heart attack, the risk of heart failure in patients under Onglyza treatment was significantly increased. Panelists suspect this will turn out to be a DPP-IV class effect and therefore prompt its disclosure in all cases. The results for Merck's TECOS trial, a 14,000 patient CV study with Januvia will be reported at the American Diabetes Association in June.
Moreover the FDA has recently issued a warning that SGLT-2 inhibitors may lead to ketoacidosis, a condition where the body produces high levels of blood acids called ketones that may require hospitalization. As a result the FDA intends to continue investigating the safety of SGLT-2 inhibitors to determine whether changes are needed in the prescribing information for this class of drugs.
Crown Bioscience welcomes this fervor in the investigation of long-term effects of new anti-diabetic agents and looks forward to hearing about the TECOS trial results while attending ADA in June. Crown Bioscience promotes diabetes drug discovery research through the use of non-human primate (NHP) models, the most clinically translatable animal models in the diabetes field. Crown has the world's largest collection of well characterized, naturally diabetic NHPs (DPrime™) and has established the first ever tissue bank of samples from spontaneously diabetic NHPs (DBank™), currently containing over 40 tissue sets with full details on the background history, physiological profile, and individual disease information.
To promote the discussion in diabetes drug discovery Crown Bioscience is organizing the first Symposium on the use of animal models for diabetic research and drug discovery.
Contact us today at busdev@crownbio.com to discover how we can transform your diabetes research.
---
Author
---