MannKind's Afrezza® – A Breath of Fresh Air in Diabetes Treatment?
by Jody Barbeau PhD, June 3, 2014 at 09:07 AM | Tags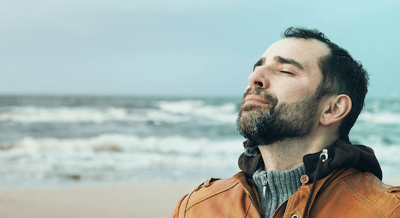 The daily routine of insulin injections faced by the tens of millions of people with diabetes in the US could be about to undergo a major change. The FDA are currently deciding on whether to approve MannKind's Afrezza®, which could be the first inhaled insulin therapy available in the US for almost a decade. While inhaled agents should be a promising area for new treatment options in diabetes, the first (and last) approved inhaled insulin Exubera® was removed from the market in 2007 following low sales. Crown Bioscience have taken a look at whether Afrezza really is the breath of fresh air that diabetes treatments needs or whether this therapy will also run out of puff.
Exubera was launched with much fanfare by Pfizer in 2006, and was predicted to be a blockbuster drug. Yet within one year of launch the drug was shelved, with Pfizer losing $2.8 billion in pre-tax charges. There are multiple theories on why the drug was unsuccessful. A main feature was the inhaler itself which was very bulky (many jokingly compared the inhaler to a marijuana bong) and could be difficult and awkward to use. The patients that tried Exubera had to undergo lung-function tests, and struggled to figure out the complicated dosing system. Cost was also an issue. While Exubera was not more effective than injected insulin, it was around 20-30% more expensive, meaning that insurance companies were reluctant to pay for the drug. Physicians were concerned about safety risks including reduced lung function, and combined with the other negative factors simply did not prescribe Exubera to enough patients. Another blow came in 2008 when a potential but unproven link between Exubera and lung cancer was found. On the back of Exubera's failure many other drug companies including Eli Lilly and Novo Nordisk scrapped their inhaled insulin development, leaving MannKind as one of the few companies still interested.
What's new this around?
Well, not Afrezza. This drug has been on the FDA radar since 2009, with approval twice being rejected since then and the inhaler being completely redesigned. The positives for Afrezza are that it works slightly differently to Exubera as the worlds first ultra-rapid insulin, which should better mimic normal insulin release. The new thumb-sized "Dreamboat™" Afrezza inhaler is also much more user friendly than the Exubera device, smaller and more discreet with a simple-to-use design for patients who may struggle with injections. MannKind have also developed an easier dosing system similar to injected insulin.
What are the negatives for Afrezza?
The mixed bag of clinical trial data for Afrezza may be the biggest stumbling block. In type 2 diabetes, Afrezza was shown to be better than placebo in lowering HbA1c at 24 weeks. However, compared to trials of other drugs already approved for type 2 diabetes, the reductions were not as large as hoped. For patients with type 1 diabetes (for which Afrezza would be combined with injected basal insulin), Afrezza was not quite as good as pre‑meal injections of insulin aspart in reducing HbA1c, although patients using Afrezza did show slight weight loss and less total hypoglycemia. There are also safety concerns around the effects on patients who smoke or have lung conditions, and similarly to Exubera a few cases of lung cancer have also been seen in patients taking Afrezza.
The cost of Afrezza has also not been decided. Reports predict either a price similar to injectable insulin or that Afrezza could be 10-20% more expensive, which may not prove popular given the modest clinical results of the drug. With all the delays that MannKind have faced since 2009, reported R&D and operating costs for Afrezza are now more than $1.5 billion, which MannKind may also be forced to pass on to customers via a higher price.
What next for inhaled insulin?
Crown Bioscience holds its breath with the rest of the world to see if the FDA does approve Afrezza for either or both of type 1 and 2 diabetes. If Afrezza is approved, the drug still has to succeed where Exubera failed in convincing insurance companies, physicians and, ultimately, patients of its worth. It may also find it has to share its marketplace sooner rather than later, as one of the original team behind Exubera has founded Dance Biopharm with the sole aim of developing competitively priced inhalable insulin. Their lead product Dance-501 has already completed Phase 2 trials, and a single global Phase 3 trial is planned for early next year.
Crown Bioscience has a Cardiovascular and Metabolic Disease (CVMD) research program which focusses on providing a world class platform for drug discovery and development, including diseased animal models and translational research labs. We not only provide a comprehensive suite of models and services, but have some unique models and capabilities including the world's largest collection of naturally occurring diabetic and dysmetabolic cynomolgus and rhesus monkeys. Contact us at busdev@crownbio.com for a personal discussion on your diabetes research needs.

---
Author
---