More Than Meets The Eye - Crown Bioscience Uses Augmented Reality to Deliver a Richer Experience
by Jody Barbeau PhD, June 19, 2014 at 09:26 AM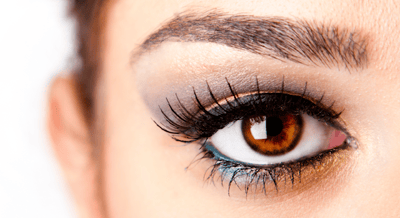 Crown Bioscience are proud to be thought leaders and innovators in our field, and at the AACR in April we showcased a range of scientific and booth posters at the forefront of augmented reality technology. All of our posters were enhanced using the latest Layar technology, which allowed anyone with a smartphone or iPad to watch a detailed video explanation about the science and products behind each poster. At ASCO in Chicago we did the same and at ADA in San Francisco. To enable everyone to get the most out of this exciting new technology, Crown Bioscience has peeled away the Layars of augmented reality to briefly explain what it is all about and how best to use it.
Layar Technology is Bringing Print to Life
For anyone who hasn't seen or used Layar technology, it is rather like the newspapers in Harry Potter with articles that can move and talk, except there is no magic involved! Layar augmented reality is cutting-edge technology that adds layers of digital information – videos, photos, sounds – directly on top of items in the world around us such as magazines, adverts, and billboards. This allows for a digitally enhanced view of the real world, and in our case, Crown Bioscience posters.
Download, Point, Scan, Play
Layar technology is very easy to use, all you need is the free "Layar" App for your smartphone or iPad. Once downloaded you can scan anything that has the Layar logo on it, seen on the top right corner of the Crown Bioscience posters. You simply open the App, point, and touch the device screen whilst viewing the image of choice, which will then come to life. Our posters play short movies, expanding on the work or products they display. The movies will play whether you scan a poster you are standing in front of at a conference, looking at as a pdf on our website, or holding as a print out in your hand.
Layar technology has been developed so that you don't need to stand scanning an image whilst you watch the whole video. Once the movie begins playing, you can move your device away from the poster and continue to play the video by selecting the "pop out to continue" dialogue which will appear at the bottom of the screen. The App has a recent content feature, which means you can review anything you have seen at a later time convenient to you.
All of our augmented reality posters from the AACR are available on our website at http://www.crownbio.com/publications/posters/, meaning you can still catch up now with a detailed explanation about the science and our products behind each poster.
Whenever you visit our booth or posters at forthcoming events, remember to bring your smartphone or iPad – our booth is "Augmented" with Layar technology so you can catch up with our latest technology releases and have the full Crown Bioscience experience.
---
Author
---