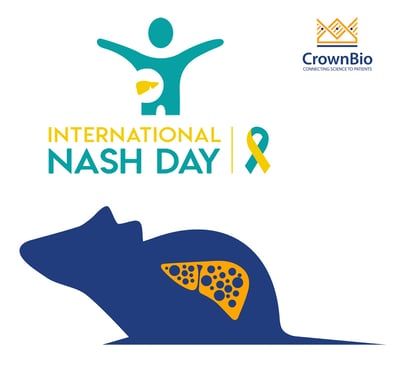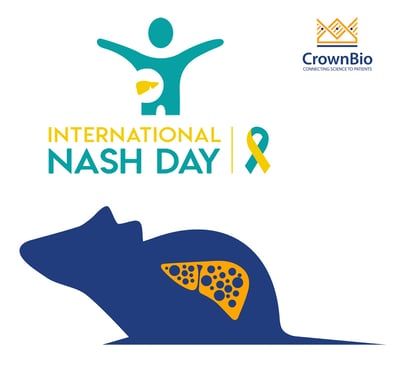 Review the current challenges in preclinical NASH drug development in the run-up to International NASH Day.
What are the Major Challenges in Preclinical NASH Drug Discovery and Development?
Both clinical and preclinical NASH drug development face considerable challenges. There's currently no approved treatment for NASH, and while many therapeutic candidates have been screened, drug attrition in clinical trials remains high.
To advance potential interventions into the clinic, animal models are needed which comprise obesity, insulin resistance, and chronic low-grade inflammation.
Liver disease within models should start as NAFLD, progress through NASH, fibrosis, and even to cirrhosis or hepatocellular carcinoma.
What is the Current State of Preclinical NASH Modeling?
Mice are overwhelmingly preferred for early drug screening. Their small size translates into reduced costs of housing, drug quantities, and sampling. Their short lifespan also permits the development of chronic disease much more rapidly than in higher-order species. Until recently, however, most models presented deficiencies limiting their utility and/or clinical translatability.
Mice genetically deficient in the production or sensing of the satiety hormone leptin (e.g. ob/ob and db/db mice) were popular models for NASH research. They overeat, become obese, and develop fatty livers. However, these specific mutations are rarely found in human NAFLD patients. The mice also fail to spontaneously develop inflammation or fibrosis in the liver without additional stimuli like addition of bacterial lipotoxin.
Chemical induction of liver fibrosis can be achieved with liver targeting toxins including carbon tetrachloride, diethyl nitrosamine, and thioacetamide. These rapidly generate inflammation, cell death, and fibrosis within the liver, but do not generate obesity or the dysmetabolic etiology of NASH.
Deficiencies of the nutrients methionine and/or choline (MCD and CD diets) interfere with triglyceride removal from the liver and have been used to generate NASH-like disease in mice. While desirable for their ability to induce fibrosis in a short time (as little as 7 weeks), these models can be considered too artificial in their exclusion of essential dietary factors to be translatable. These models also exhibit severe weight loss and do not exhibit hyperglycemia or insulin resistance.
Conversely, obesogenic mouse diets, including 40-70% of calories through fat, induce the full spectrum of NAFLD and NASH. "Westernization" of the diet through incorporation of fructose or sucrose can augment disease severity. These diets have proven translatable and reliable, but drawbacks include relatively long times to endpoint (up to 30 weeks), and cryptic or mild fibrosis. Recently, the AMLN diet developed by Amylin Pharmaceuticals has shown that inclusion of 2% cholesterol and high trans-fat content (prototypical of fast food) increases the severity of NASH fibrosis.
Next generation polygenic models are available which spontaneously develop diabetes and obesity on a standard rodent diet, and rapidly progress to NAFLD and NASH on a "Westernized", high-fructose diet. Severe fibrosis can be induced with a short time course of low dose carbon tetrachloride, bridging the contributions of diet, dysmetabolism, and the proinflammatory state in reliable NASH development.
2nd International NASH Day
While it's important to progress NASH research within the medical community, it's also important to raise wider awareness as NASH is a silent disease. Because NASH symptoms are not overt, NASH is often underdiagnosed and underreported, leading to an epidemic with serious health consequences.
CrownBio is raising awareness of NASH and current research methods through a webinar, Overcoming Challenges in NAFLD/NASH Preclinical Modeling, on NASH Day. We're donating $25 per live webinar attendee to the Global Liver Institute to help fund programs that bring together diverse stakeholders to develop innovative solutions in raising awareness and improving how liver disease is managed and prevented.
Further reading:
Febbraio et. al. Preclinical Models for Studying NASH-Driven HCC: How Useful are They? Cell Metabolism Perspective 2019; 29:18-26
Jahn et. al. Animal Models of NAFLD from a Hepatologist's Point of View. Biochimica et Biophysica Acta – Molecular Basis of Disease 2019; 1865:943-53

---
Author
---