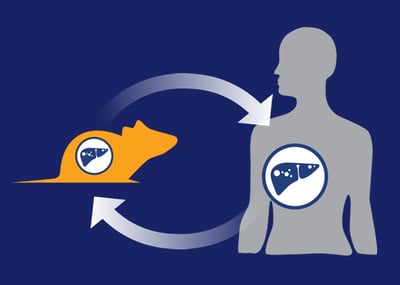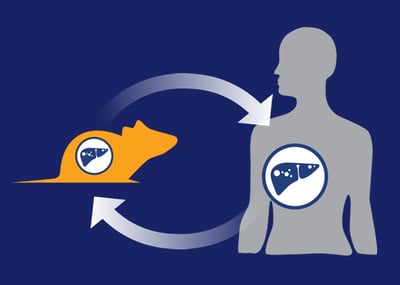 Non-alcoholic steatohepatitis (NASH) is an unmet medical need with no approved therapies and debilitating consequences for patients. Here's an overview of three promising treatments in clinical trials and how these drugs and their assessment are affecting NASH research, clinical trial design, and study endpoints.
The Frustrating Pace of NASH Clinical Trials
The lengthy "sit and wait" timeline in NASH drug development and novel agent assessment reflects a conviction that, with such a prolonged course of disease, even a very effective therapy may not show an observable effect for multiple years.
Despite this lead time, there are finally three solid prospects for an effective NASH treatment in Phase 3 clinical trials:
Elafibranor (Genfit).
Obeticholic Acid (Intercept).
Cenicriviroc (Novartis/Allergan)
The NASH research community is watching these trailblazers with interest, as they are influencing the standard in NASH clinical trial design and endpoint criteria. Competitors will soon be able to use these trials/approved drugs to visualize the market strategy for future NASH drug deliverables and costs.
Elafibranor Clinical Trial Completes Recruitment for Accelerated Approval
Genfit's dual-PPAR alpha/delta agonist elafibranor holds a Fast Track designation from the FDA. It's currently under investigation in the Phase 3 RESOLVE-IT trial, which hit a major milestone in April this year by recruiting the interim patient cohort of 1,000 patients needed for accelerated approval.
The study is recruiting NASH patients with significant (F2) to advanced (F3) fibrosis, and the primary outcomes include:
A proportion of patients achieving resolution of NASH without worsening of fibrosis.
A composite long-term liver-related clinical outcome.
Elafibranor was demonstrated to be safe and well-tolerated in the GOLDEN-505 Phase 2b clinical trial, with treatment leading to dose-dependent increase in the primary endpoint of resolution of NASH without worsening of fibrosis. The trial population also saw significant improvements in other secondary cardiometabolic endpoints over the course of the one year study, across various levels of NAFLD, NASH, and fibrosis.
Obeticholic Acid Trial Interim Analysis Expected on Dual Endpoints
Intercept's Phase 3 REGENERATE trial for the FXR agonist obeticholic acid is also ongoing, focused on participants with NASH and stage 2 or 3 fibrosis. Obeticholic acid is an FDA-designated breakthrough therapy, and the study is expected to complete in October 2022, with an interim analysis before the end of this year.
Trial expectations jumped last year when endpoints were altered – initially co-primary endpoints were NASH resolution as per the trial above and fibrosis improvement, which changed to become fibrosis improvement or NASH resolution. This means that now, only one endpoint needs to be approved for the trial to be considered successful. However, if the trial hits both endpoints, this could differentiate obeticholic acid from other drug candidates in the field.
A previous Phase 2 study investigated dosing and effectiveness of obeticholic acid, showing a dose-dependent increase in the percentage of drug-treated subjects who experienced a decrease in NASH severity with no worsening of fibrosis, compared to placebo. However, the results failed to reach statistical significance.
Cenicriviroc Trial Targets Fibrosis Improvement
The third trailblazer is Novartis/Allergan's CCR2/CCR5 inhibitor cenicriviroc (CVC) which launched the Phase 3 AURORA trial last April, also with fast track designation. Like the aforementioned competitors, the trial seeks to enroll 2,000 participants with NASH and stage 2 or 3 liver fibrosis to confirm safety and efficacy of CVC.
The major difference in this study is that the main endpoint is improvement in fibrosis only, but not NASH resolution.
The study should be complete in July 2024, with primary completion in July 2019. Year 2 data from the Phase 2b CENTAUR study of CVC confirmed the antifibrotic activity and tolerability in adults with NASH and liver fibrosis, with data was presented at the European Association for the Study of the Liver (EASL) Meeting last month in Paris.
Ongoing Phase III Trials for NAFLD/NASH
Phase II Efficacy Data
Medication
Mechanism
Rsolution of NASH
Decrease in Fibrosis Stage
Phase III RCT
Effective Dosage
Planned Interim Analysis Duration
Elafibranor
PPARα/δ agonist
Yes
No
RESOLVE-IT
120 mg/day
72 weeks
OCA
FXR agonist
No
Yes
REGENERATE
10-25 mg/day
72 weeks
CVC
CCR2/CCR5 antagonist
No
Yes
AURORA
150 mg/day
52 weeks
SEL
ASK1 inhibitor
No
Yes*
STELLAR 3 and 4
6 and 18 mg/day
48 weeks
*Numerically higher rates of fibrosis improvement that did not reach statistical significance. This was a proof-of-concept study that was not powered to detect histological changes in fibrosis stage.
Alkhouri and Scott. Clinical Liver Disease 2018;11(4):82-86.
Potential Combination Therapy to Treat Heterogeneous Disease
While we wait for trials to readout, and a potential drug approval, the NASH competitive landscape is becoming more and more crowded. This wide span of drug classes represents the means to treat a highly heterogenous disease. There is also a conceptual idea in potential combination therapies across multiple mechanisms, combining candidates that modulate inflammation, metabolism, and fibrosis.
The timing of each of these interventions is crucial - metabolic alterations and lifestyle intervention manage and improve steatosis, while anti-inflammatory and antifibrotic candidates can slow progression of the disease.
Treatment can start with lifestyle interventions, with patients moving to a combination treatment strategy where this proves unsuccessful. Several drugs focusing on different inflammation and fibrosis targets hold promise for NASH treatment, such as a PPAR agonist, GLP1R agonist, and FXR agonist together.
Effective combination treatment strategies reserves the more aggressive, invasive bariatric surgery as a final treatment measure for morbidly obese patient without response to lifestyle intervention or weight loss drugs.
Crowded NASH Landscape Introduces New Immune Cell Players
New angles on NASH treatment are suggested by evidence that immune cells play an important role in controlling hepatocellular damage, liver fibrosis, and carcinogenesis. The effectiveness of natural killer (NK) cells and Kupffer cells (KCs) contribute to pathogenesis of liver inflammation and injury; therefore, the activation of natural killer cells could provide a novel therapeutic strategy to cure liver related diseases.
Learn More About NASH/NASH Drug Development:
Alkhouri and Scott. An Update on the Pharmacological Treatment of Nonalcoholic Fatty Liver Disease: Beyond Lifestyle Modifications Clinical Liver Disease 2018;11(4):82-86.
Preclinical Models for NASH Agent Assessment: The FATZO Mouse, a Model of Type 2 Diabetes, Develops NAFLD and NASH when Fed a Western Diet Supplemented with Fructose
https://www.the-nash-education-program.com/our-work/international-nash-day/
---
Author
---