Safety and Efficacy Testing of Anti-Obesity Drugs with NHPs
by Judith Gorski PhD, February 13, 2019 at 01:00 PM | Tags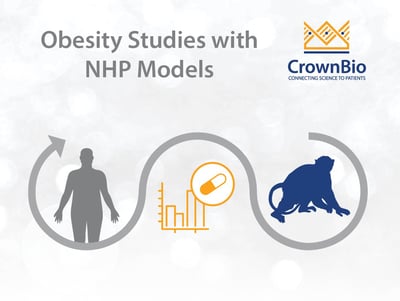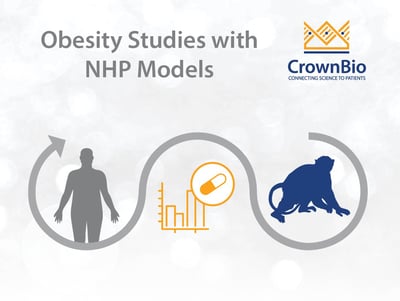 Learn how NHP models provide a more human disease-relevant platform for enhanced preclinical safety and efficacy evaluation of anti-obesity agents.
Preclinical Animal Models for Anti-Obesity Drug Development
There are many animal models available for investigating anti-obesity therapies, including overweight pigs, hamsters, rats, mice, and nonhuman primates (NHPs). I've worked with many of these models and most take time to develop, as they are induced to an obese state through exposure to high-fat feeding.
Rodents remain the preferred model for medical research, but often obese rodent models don't reflect the same metabolic disease as people.
Obese NHPs are useful to determine efficacy, as well as the toxicity risks associated with some anti-obesity therapy mechanisms. The models take time to develop, but this is outweighed by the valuable data they can provide.
Obese NHP Model Development
Dr. Kevin Grove, a pioneer in primate research, developed an obese rhesus model during his tenure at the Oregon National Primate Research Center. The model was developed to study both obesity and diabetes, as well as to test new drugs aimed at treating those conditions.
The high-fat, diet-induced (>2 years) obese rhesus macaque model developed at the ONPRC has provided vital preclinical information which could not be gathered from rodent models.
Example: Testing an Anti-Obesity Drug with NHP Models
Liver-produced fibroblast growth factor 21, or FGF21, is an endocrine hormone playing a role in metabolism, weight loss, and glucose regulation. It is a promising therapeutic class for obesity-related diseases and type 2 diabetes. A handful of FGF21-class molecules have been tested in short term clinical trials and demonstrated beneficial effects on both weight loss and glucose homeostasis.
However, preclinical studies of these agents in mice resulted in FGF21-induced adverse effects, including promoting bone loss and skeletal fragility. This raised concerns around the continued development of FGF21 therapeutics. Therefore, Novo Nordisk undertook a study in the more human-disease relevant obese NHPs to better understand FGF21 pharmacology and weight loss alongside potential side effects.
Results from NHP Trials
Within the study, male and female pair-housed obese rhesus macaques were maintained on a high-fat diet and treated once per day with native recombinant human FGF21 for twelve weeks. Effects of FGF21 on body weight, food intake, insulin sensitivity, glucose tolerance, and lipid parameters were measured, alongside potential effects on bone mineral content (BMC) and the hypothalamus pituitary adrenal (HPA) axis.
A significant body weight reduction was observed after only one week of treatment, and after twelve weeks of dosing all animals lost greater than 17% of their body weight. During the recovery period, the body weight slowly increased and reached baseline levels. The data suggest that the weight loss was independent from changes in food intake or energy expenditure.
Importantly, there were no significant indications that FGF21 treatment promoted any bone loss, nor did it alter corticosterone levels.
Summary
The study successfully showed meaningful weight loss in NHP models and indicated that there were no risks to a twelve-week course of daily treatment. This gives confidence in the therapeutic class before entering large-scale human trials.
This study also shows the importance of NHPs as a preclinical safety platform. The models mimic human disease, and can provide a great amount of information around risk before entering costly human trials.

---
Author
---