Are Noninvasive Tests Enough for NAFLD/NASH Diagnosis?
by Judith Gorski PhD, August 2, 2018 at 01:00 PM | Tags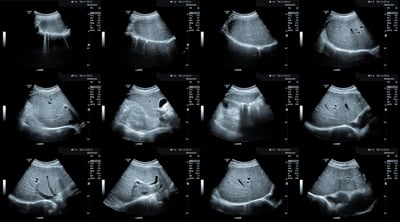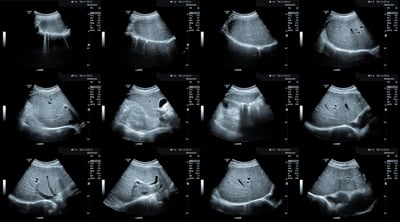 There is significant interest in validating strategies for the noninvasive evaluation of fibrosis in NAFLD/NASH. This blog post evaluates the available techniques, including noninvasive echography, and the NHP models available for assessing these new methods.
How is NAFLD Diagnosed?
Non‐alcoholic fatty liver disease (NAFLD) is a major cause of liver disease worldwide and currently lacks approved treatment options. It's the most common liver disorder in Western countries, affecting around >20% of the general population.
An invasive liver biopsy is currently the definitive "gold standard" investigation for NAFLD and provides an assessment of hepatic steatosis, hepatocellular injury, inflammation, and fibrosis. Liver biopsy is, however, associated with transient pain, anxiety, and discomfort, as well as rare but potentially life‐threatening complications (hemorrhage and death).
The accuracy of liver biopsy to assess fibrosis is also called in to question due to sampling errors, intra‐ and inter‐observer variability, and pathologist experience.
With the large population affected by NAFLD, it makes sense to utilize more noninvasive tests as a first‐line standard of care, to screen patients with NAFLD, and to help determine which patients may still require a liver biopsy. Noninvasive tests are also a more realistic option for screening a large population (100 million people) of early stage, asymptomatic patients with NAFLD, which is just not feasible through liver biopsy.
Ultrasound Imaging
In large population studies, ultrasound is the primary imaging method used for screening asymptomatic patients with increased liver enzymes and suspected NAFLD. Ultrasonography is:
Safe
Noninvasive
Non-radioactive
Cost-effective
Convenient to use
Widely-available.
Biomarkers and established algorithms complement this imaging tool for noninvasive evaluation of disease progression; for example, BMI, AST/ALT, and diabetes (BARD) score have been reported to have a high predictive value for advanced fibrosis (Stages 3-4) in a population of US obese patients.
Although isolated biomarkers may have limited accuracy for diagnosis and distinguishing NAFLD/NASH from simple steatosis, several algorithms combining multiple biomarkers and risk factors have been developed to improve sensitivity and specificity.
Noninvasive Echography in NHPs
Wang et al recently published research describing how clinically used, noninvasive echography can be used to quantitatively evaluate NAFLD/NASH in dysmetabolic NHPs. The NHP model of spontaneously developed obesity, dysmetabolism, and diabetes showed similar pathogenic characteristics and accompanying risk factors to human NAFLD/NASH. This is the first time this finding had been conclusively observed.
Noninvasive echocardiography may not be ready just yet to replace the "gold standard" of liver biopsy. However, the platform does provide a unique translational tool not only for studying the pathogenic mechanisms of disease progression, but also for testing novel pharmacological interventions for diabetes related NAFLD/NASH.
Translational Preclinical Models of NAFLD/NASH
NAFLD/NASH researchers are challenged with finding translatable animal models for studying the pathophysiologic mechanisms involved in disease progression, and for understanding and validating novel noninvasive techniques and biomarkers.
NHPs with naturally-occurring T2D exhibit clinical features of obesity, insulin resistance, dyslipidemia, diabetes, and pancreatic pathology similar to those observed in humans. They have, therefore, been used as a translatable animal model for studying these pathophysiologic mechanisms of, and testing novel therapies for, metabolic diseases and diabetes.
The naturally-occurring diabetic NHP model also exhibits hepatic histopathologic changes, such as lipidosis, inflammation, and fibrosis, with is associated with the eventual progression to NAFLD/NASH in humans. This provides an animal model useful for evaluating NAFLD/NASH therapies and new diagnostic tools.
---
Author
---