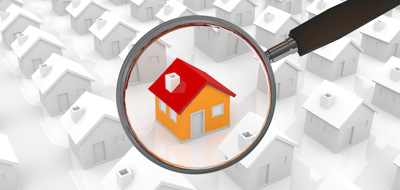 The US Orphan Drug Act was developed in the 1980s to facilitate the development and commercialization of drugs to treat rare diseases, termed orphan drugs. At that time, few people could have predicted the massive step forward that oncology research would take in characterizing the many heterogeneous forms of the disease, and how this would impact on orphan drug research. As ever increasing numbers of treatments are designated orphan status, Crown Bioscience reviews whether the FDA has given a home to too many orphans.
Orphan diseases in the US are classified as those that have no cure and affect less than 200,000 people. As research into these diseases is time consuming, costly, and potentially not very profitable due to the small target population, the Orphan Drug Act was designed to give pharma companies incentives to work in these areas. Orphan drug status comes with seven years of market exclusivity (during which time approvals for similar drugs are blocked), as well as tax incentives for the drug company, and a waiver of the FDA $2.17 million "user fee" that companies must pay for other new drugs.
However, the FDA could not predict the giant leap forward that would take place in cancer research enabling the in-depth differentiation of cancers. A perfect example of this is lymphoma. Usually classified as two main types - Hodgkin lymphoma and non-Hodgkin lymphoma (NHL) – each of these is actually divided into subtypes e.g. Hodgkin lymphoma has 2 main subtypes, both of which are orphan diseases. Whilst the US prevalence rate for NHL in 2011 was 530,000 (more than double the orphan disease cut-off), the estimated number of NHL subtypes ranges from 30 to 60, each with a much lower prevalence. This means that many subtypes such as mantle cell lymphoma and anaplastic large cell lymphoma also qualify for the designation. This has resulted in a surge of orphan drug designations for lymphoma - 6 so far this year, with 21 given in 2013, and 103 in total since the inception of the act.
While overall this is excellent news for patients who previously had limited treatment options, it is not without problem. Orphan drug costs seem to be spiralling out of control due to high R&D costs, lack of competition, and small patient populations where profits can come from. For example in 2009, the FDA approved Folotyn® as the first ever treatment for relapsed or refractory peripheral T-cell lymphoma, a subtype of NHL which affects less than 10,000 people per year in the US. Estimates at the time put the cost of this treatment at $30,000 per month, making it one of the most expensive chemotherapy treatments out there. In the US at the moment, insurers still seem willing to pay these high prices in disease areas where no other treatments are available, hopefully reducing palliative care costs and potentially offsetting expensive agents by using generics for other diseases. However, unease about cancer care costs in general is rising and, as prices increase, patients may find themselves with more drug costs to pay. Folotyn is currently not approved in Europe due to concerns over efficacy, if it does become approved it will be interesting to see how authorities such as NICE in the UK assess the cost-effectiveness of the drug.
The FDA itself may also run in to problems due to the success of its scheme. In 2013, one-third of the novel new medicines approved in the US were orphan drugs, including Imbruvica™ for mantle cell lymphoma. This means that one-third of the "user-fees" for the FDA were waived, decreasing income by tens of millions of dollars. As fewer new blockbuster drugs are developed, and personalized medication in oncology increases, the proportion of orphan drugs is likely to increase. This could push user-fees higher as the FDA try to recoup some costs from other non-orphan agents, or force the FDA to potentially change some of their policies, hopefully without impacting on research or drug approval.
Crown Bioscience supports lymphoma research through the use of our clinically relevant Xenograft and Patient-Derived Xenograft models available for drug discovery and translational sciences. Contact us today at busdev@crownbio.com to discover how we can transform your lymphoma drug discovery and clinical studies.
---
Author
---