PCSK9 Inhibitor Data in Diabetic Patients to be Highlighted at ADA 2017
by Judith Gorski PhD, June 6, 2017 at 06:01 PM | Tags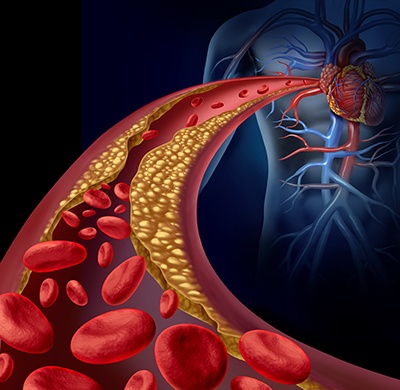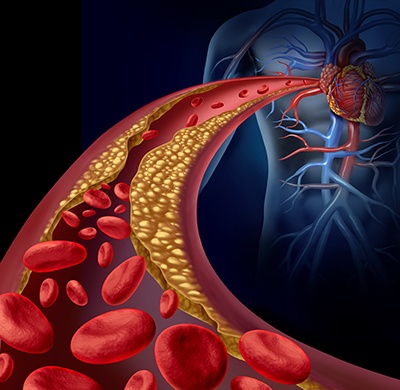 Recent years have witnessed a change in cholesterol-lowering compounds - from your parents' standard statin treatment to newer advanced agents. While statins have been first-line drugs for lowering cholesterol since the late 1980's, in about one in five people cholesterol isn't lowered enough, or people experience side effects. Adding a second drug that lowers cholesterol by a different mechanism doesn't always help either.
New Knowledge = New Targets
A flurry of increased knowledge on lipid metabolism has led to new therapeutic targets being identified. These new alternatives will probably play an important additional role in treatment of patients at risk for CVD.
With over a thousand publications in PubMed since 2015 on this high interest topic, the attention has been on monoclonal antibodies that target and inactivate a specific protein in the liver. Knocking out this protein, called proprotein convertase subtilisin kexin 9 (PCSK9), dramatically reduces the amount of harmful LDL cholesterol circulating in the bloodstream. Lower LDL translates into healthier arteries and fewer heart attacks, strokes, and other problems related to cholesterol-clogged arteries.
PCSK9 Inhibitors Look Promising
The clinical effects of PCSK9 inhibitors are promising, especially now that the FOURIER and SPIRE data have been published. But the sun hasn't set yet on statins, and PCSK9 inhibitors are still only experimental drugs. Evaluation on whether PCSK9 inhibitors should become part of the cholesterol-lowering armamentarium will continue until all the results of ongoing trials have been presented and published, and better information is available about the drugs' side effects.
Moving forward, these drugs would probably be used first in people who don't respond to statins or who develop side effects from them. But because it appears that PCSK9 inhibitors reduce the risk of heart attack and other cardiovascular problems in those taking a statin, combining a statin and a PCSK9 inhibitor maybe a good option for people at especially high risk for cardiovascular disease.
PCSK9 Inhibitors for Diabetic Patients Features at ADA 2017
Furthermore, cardiovascular risk increases in many individuals with diabetes mellitus (DM) who fail to reach desired lipid goals even with optimal standard of care, particularly in insulin-dependent patients. There's a spotlight session at this year's American Diabetes Association Scientific Sessions highlighting dedicated studies of PCSK9 inhibitors in individuals with DM, and it will be very interesting to see all the results presented.
The future of cholesterol-lowering compounds looks promising, with new alternatives such as PCSK9 monoclonals that will play an important additional role in treatment of patients at risk for cardiovascular disease.
Read More about PCSK9 here:
www.pcsk9forum.org

Statins, PCSK9 inhibitors and cholesterol homeostasis: a view from within the hepatocyte. Sniderman AD, et al. Clin Sci (Lond), 2017 May 1. PMID 28424373
Correlation of serum PCSK9 in CHD patients with the severity of coronary arterial lesions. Wang S, et al. Eur Rev Med Pharmacol Sci, 2016. PMID 27049268
Advances in Clinical Cardiology 2016: A Summary of the Key Clinical Trials.
Gray A, McQuillan C, Menown IBA. Adv Ther. 2017 May 23. doi: 10.1007/s12325-017-0560-5. [Epub ahead of print] Review. PMID:28537000
---
Author
---