Preclinical Obesity Study Design: Top 10 Questions
by Jody Barbeau PhD, September 27, 2019 at 12:00 PM | Tags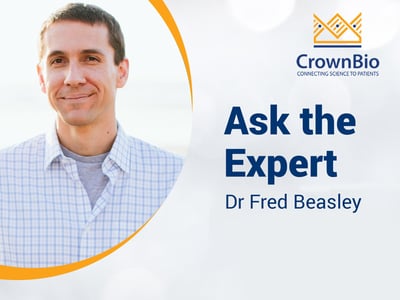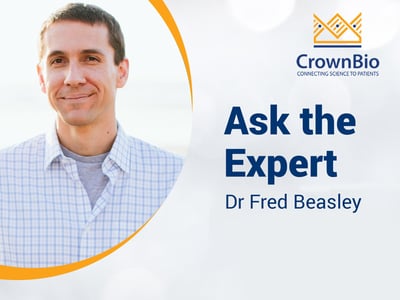 Review the top 10 questions on optimizing preclinical obesity studies and model selection from our recent webinar, answered by Dr Fred Beasley, Director of Scientific Engagement.
Obesity and Diabetes in Preclinical Mouse Models
Why is the Diabetes Phenotype More Severe in BKS (C57BL/Ks) Compared to C56BL/6 Mice?
The sum explanation is polygenic and complicated, explained in the publication by Mao et al. A likely mechanistic driver is the BKS background's acute susceptibility for beta cell apoptosis with hyperglycemia early into diabetes.
Another contributing factor may be the differential release profiles of adipokines. BKS mice also exhibit lower lipogenic gene expression and impaired insulin suppression of gluconeogenesis from a young age.
What is the Mechanism of Action for Weight/Fat Gain in the ZDSD Rat Model on Normal Diet?
This has not been empirically determined, and more investigative work is needed. Although ZDSD rats tend to eat more than Sprague Dawley during the day, their overall food consumption per body weight is not greater than age-matched SDs.
ZDSD rats are derived from a crossing including a stable diet induced obesity (DIO) lineage of the SD rat, which is known to exhibit greater feed efficiency over the obesity resistant (DR) cohort with the Zucker Diabetic Fatty (ZDF) rat. However, that enhanced feed efficiency is only evidenced on high fat diets, and both DIO and ZDSD rats are spontaneously obese even on a low fat standard chow diet.
Which Obesity Drugs has the ZDSD Rat been used to Assess?
Lisinopril is an angiotensin-converting enzyme (ACE) inhibitor that reduces diabetic albuminuria by 85% in ZDSD rats, independent of the duration of diabetes or initial albumin excretion.
Sitagliptin has been shown to improve glucose tolerance in ZDSD rats. Metformin, rosiglitazone, and exenatide all reduce glycemia, with rosiglitazone leading to weight gain, as observed in humans.
Obesity and NAFLD/NASH in Preclinical Mouse Models
What is the Best DIO Diet for Developing NASH in the C57BL/6 Mouse, and what is the Minimum Time Required for Evidence of NASH?
Compelling evidence of NASH, including fibrosis, emerging from weeks 8 to 16 was seen in a study by Liu et al. This study used Research Diets' high fat D12492 diet (60% total fat by kcal, 9.4% sucrose by weight), with high fructose and glucose in the drinking water. We recommend this chow mix as it's a leading industry standard making inter-study comparisons more robust.
The study was performed using C57BL/6J mice derived at a facility independent of The Jackson Laboratory though, so we suggest confirming reproducibility with animals from your supplier before committing to a full study.
GAN and AMLN diets have also been compared for C57BL/6J mice:
GAN diet (Research Diets #D09100310): 40% total fat by kcal of which 75% are palm oil, 20% fructose by weight, 2% cholesterol by weight.
AMLN diet (Research Diets #D09100301): 40% total fat by kcal of which 75% are trans-fat, 20% fructose by weight, 2% cholesterol by weight.
After 26+ weeks on diet there were very compelling signs of NASH, including robust fibrosis. However, no data is available for disease progression under 26 weeks, and the model will have limited utility if NASH takes that long to induce. The GAN diet is also less well represented in the literature which may complicate inter-study comparisons.
How Early is NAFLD Observed in the MS-NASH Mouse Model?
On the Western diet with fructose:
Hepatomegaly and steatosis onset is as early as 4 weeks.
Serum biomarkers of liver dysfunction are significant by 8 weeks.
Liver triglyceride content seen at 12 weeks.
Elevated NAS and fibrotic onset at 16 weeks.
Addition of carbon tetrachloride to Western diet + fructose accelerates these timelines and further exacerbates fibrosis.
Are there Data for Side-by-Side Comparisons of MS-NASH with ob/ob and db/db?
Not at the moment. Our data can be independently compared with literature characterizing the leptin pathway mice studied under similar dietary regimens.
Which Obesity Standard of Care Treatments have been Trialed with MS-NASH mice?
SoC obesity drugs per se have not been evaluated with the MS-NASH mouse. However, three SoC agents for obesity comorbidities have been tested and proven efficacious.
Semaglutide is a GLP-1R agonist with the same mechanism of action as liraglutide, a repurposed diabetes drug FDA approved for weight loss. Semaglutide improved glucose tolerance in the MS-NASH mouse, with decreased food intake, and transiently reduced body weight following dosing.
Metformin is prescribed to lower blood glucose and improve insulin sensitivity in diabetes and is frequently prescribed off-label for obesity. Metformin improved glucose tolerance and insulin sensitivity in the MS-NASH mouse.
Obeticholic acid is FDA approved for primary biliary cholangitis and is being evaluated for NASH. Obeticholic acid decreased liver weight, liver triglycerides, and hepatocyte ballooning in the MS-NASH mouse fed the Western diet plus fructose in drinking water.
What is the Best Mouse Model for NASH with Type 2 Diabetes?
It depends on your study requirements.
If intact leptin signaling is a prerequisite, polygenic strains including MS-NASH and DIAMOND can be fed Westernized diets (high fat, high fructose). These models develop hyperglycemia and hyperninsulinemia, with NAFLD signs appearing around 16 weeks and progression toward fibrosis by 22 weeks. MS-NASH develops fibrosis in 12-16 weeks on diet with the addition of CCl4.
Another popular choice is the ob/ob mouse on the GAN diet (discussed above), which exhibits hyperglycemia, hyperinsulinemia, fatty liver, serum biomarkers of liver dysfunction, and significant NAS and fibrosis scores in as little as 8 weeks on diet.
Study Design and Techniques
One of the Challenges of Preclinical Obesity Research is using Long Term Oral Gavage. Do You Have Similar Alternatives for Rodent Studies?
There are options available for rodent models. The most obvious alternative to gavage is an alternate dosing route, such as subcutaneous or intraperitoneal. These administrations are simple to perform and relatively stress free.
If the injectable route is not an option, blending the pharmaceutical agent into chow ("admixing") or dissolving in drinking water are also common options. For admixing, consult with your preclinical CRO and their supplier of rodent feed on formulating your compound into chow.
In study design, you will need to make several crucial considerations. It's recommended that food or water intake be monitored regularly to ensure animals are ingesting the prescribed dosage. This may necessitate single housing of animals for more accurate measurements.
If compound flavor increases or decreases food and water consumption, it's recommended to stagger study start times for dosed vs control groups. This allows for matched food allotments to be provided to control groups so they consume normalized amounts of calories or liquid to the treated animals.
What Number of Mice Should Be Used for Indirect Calorimetry using the CLAMS System?
A quick review of the literature indicates that generally, n values of 8-10 are commonly used in studies involving Comprehensive Lab Animal Monitoring System (CLAMS). However, you should always perform a pilot study to examine the window and standard deviation of treatment effect. Using appropriate power calculations will confirm if the sample size is sufficient to generate reliable data.

---
Author
---