Your Heart is Safe: Reassuring ELIXA and TECOS Trial Results Announced During ADA
by Federica Parisi PhD, June 16, 2015 at 08:00 AM | Tags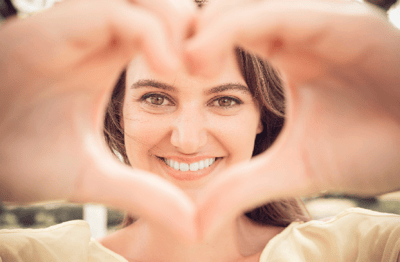 Following concerns on the cardiovascular (CV) safety of some of the last generation glucose lowering medications, Sanofi and Merck presented, during the 75th Scientific Session of the American Diabetes Association (ADA) meeting, full results of the Phase IIIb ELIXA and TECOS studies, which were designed to assess the CV safety of Lyxumia® (lixisenatide) and Januvia (sitagliptin) in adults with type 2 diabetes and high CV risk.
The FDA mandated long-term studies assessing CV risks for all new glucose lowering medications after rosiglitazone (Avandia) was found to have serious adverse effects and following results from the SAVOR TIMI-53 and the EXAMINE trials showing a trend towards an increased risk of heart failure among type 2 diabetic patients treated with saxagliptin (Onglyza, AstraZeneca) and alogliptin (Nesina, Takeda Pharmaceuticals).
In line with our continuous efforts to be at the frontline of diabetes drug discovery research, Crown Bioscience attended the 75th ADA meeting during which an entire session was dedicated to the discussion of the results from the ELIXA and TECOS trials.
ELIXA, the first event-driven cardiovascular outcomes study to provide data for a glucagon-like peptide-1 receptor agonist (GLP-1 RA), is a randomized, double-blind, parallel group trial comparing lixisenatide to placebo in more than 6,000 diabetic patients who had recently experienced a spontaneous acute coronary syndrome event, hence considered a population of adults with high CV risk. Lixisenatide met the pre-specified criterion of non-inferiority versus placebo for the composite primary endpoints: cardiovascular (CV) death, non-fatal myocardial infarction, non-fatal stroke, and hospitalization for unstable angina.
TECOS enrolled 14,671 patients who have lived with type 2 diabetes mellitus (T2DM) for more than 10 years and have established cardiovascular disease. Patients in the TECOS trial received sitagliptin, a DPP-IV inhibitor, or placebo on top of their existing therapy with similar endpoints as ELIXA. Researchers at the University of Oxford Diabetes Trials Unit (DTU) and the Duke Clinical Research Institute (DCRI) who designed, run and analyzed TECOS in collaboration with Merck, found that among patients with T2DM and established CV disease, addition of sitagliptin to usual care did not have a major impact on the risk of developing adverse CV events. Existing concerns about possible links between incretin-based therapies, such as sitagliptin, and effects on the pancreas could not be resolved by the TECOS results since acute pancreatitis and pancreatic cancer were uncommon and not statistically significantly different between groups. The TECOS results were recently published online in the New England Journal of Medicine.
In hindsight, when considering the outcome and cost of running these studies, some have questioned the opportunity of stepping back and asking if safety trials are really providing answers to the most compelling clinical question or whether they are just filling a regulatory void.
We discussed the opportunity of running safety studies before FDA approval in one of our previous blog and in the attempt of bringing together some of the most influential diabetes drug discovery experts we held the first CrownBio Diabetes Drug Discovery Symposium in Boston in the run up to ADA. During this one-day event that took place at the Boston Museum of Science, we invited our speakers and attendees to discuss the use of animal models as platforms for preclinical drug development and their potential in supporting decision-making during clinical trials. Leading scientists in the field of diabetes R&D Prof. Jan Wagner from Wake Forest Medical School; Dr. Matthew Breyer, CSO from Lilly; Dr. Anthony Comuzzie from Texas Biomedical Research Institute; Dr. Richard Peterson, EVP from PreClinOmics; Dr. David Kelly, VP from Merck; and Dr. Jim Wang, SVP from Crown Bioscience presented their data and led a panel discussion near the end of the symposium.
Crown Bioscience promotes diabetes drug discovery research through the use of non-human primate (NHP) models, the most clinically translatable animal models in the diabetes field. Crown has the world's largest collection of well characterized, naturally diabetic NHPs (DPrime™) and has established the first ever tissue bank of samples from spontaneously diabetic NHPs (DBank™), currently containing over 40 tissue sets with full details on the background history, physiological profile, and individual disease information.
Contact us today at busdev@crownbio.com to discover how we can transform your diabetes research.
---
Author
---