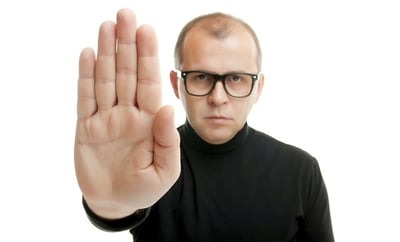 In Oncology, drug resistance can limit the clinical benefit of a targeted agent. Understanding the molecular mechanisms of resistance is a key factor in discovering potential follow on drugs, combination therapies and treatment regimens for patients to manage their disease. But how do you model the multiplicity of options before entering the clinic?
For many decades now, the most common type of anti-cancer treatment has been conventional chemotherapy. However their broad-based mechanisms (e.g. DNA alkylating agents) usually lead to severe systemic side effects. Today, molecular targeted therapies which block specific molecules involved in cancer growth or progression, represent an integrative approach to cancer therapy that has already led to break-through clinical responses in specific subtypes of cancers. This is particularly evident with several recently developed kinase inhibitors that target EGFR, BCR-ABL, HER2, ALK, VEGFR, mTOR, JAK2 and BRAF. The discovery of signalling pathways associated with states of 'oncogene addiction', has enabled scientifically guided drug discovery strategies to exploit specific tumor cell vulnerabilities, opening up a new paradigm of personalized cancer therapy. However these are rarely curative, and suffer from the same major limitation associated with traditional chemotherapy drugs – the duration of any observed clinical benefit is invariably short-lived due to the relatively rapid acquisition of drug resistance.
Identifying the specific molecular mechanisms of resistance to chemotherapeutics has been very challenging. As a result, the discovery of second-generation chemotherapeutics that can effectively treat such acquired chemo-drug resistance has been limiting. However, the mechanisms of acquired resistance to 'pathway-targeted' drugs, for example tyrosine kinase inhibitors (TKIs) have been more tractable to some degree. The discovery has led to the development of follow-on drugs specifically designed to overcome the acquired resistance.
One challenge in modelling resistance is that developing resistant models from the repeated challenge of drug-naïve pre-clinical models using standard cell-derived xenograft (CDX) models may have genetic and phenotypic characteristics distinct from those patients in the clinic that have relapsed and therefore may not predict clinical efficacy. They may be useful models as part of the drug discovery screening process, particularly in dissecting out particular pathways which may play roles in tumor progression and resistance. Crown has a collection of over 200 CDX models which may be used for drug discovery and resistance modelling, and a database (XenoBaseTM) to enable model selection based on your project needs.
Patient-Derived Xenograft (PDX) models, however, more closely mimic the clinical situation, having been derived from patient tumors and is therefore more heterogeneous retaining more of the complexity of the original tumor microenvironment. HuPrime® is our collection of over 650 PDX models representing a wide cross section of tumor types and HuBaseTM is the database containing al the genotypic, phenotypic and pharmacological profiling data to enable the selection of models which most closely meet the project needs.
At the 2013 AACR Annual Meeting in Washington and subsequently at the AACR EORTC Conference in Boston in October, resistance was one of the most talked about themes amongst delegates. In the last 3 years, one of the most significant areas of growth in publications at both AACR and EORTC has been on resistance. In particular resistance in Melanoma which has seen a 64% increase in the number of presentations in the last 3 years at AACR Annual Meetings compared to the average increase of 14% across all presentation on resistance, and an 89% increase in the number of presentations in the last 3 years at the AACR EORTC Meeting compared to the average of 17% across all presentations on resistance.
Clearly, resistance is not only a pressing problem for patients, but a constantly growing and evolving challenge for drug discovery scientists to address.
---
Author
---