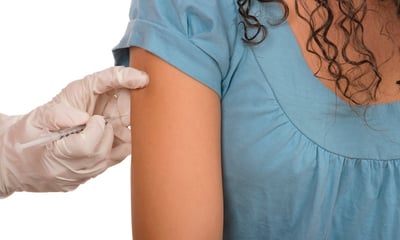 Crown Bioscience attended the 74th Scientific Sessions of the American Diabetes Association (ADA) last month in San Francisco. When we weren't manning our booth or presenting our scientific results (with all our posters incorporating the latest Layar technology) we found time to review the research on display. One poster which caught our attention presented data on hepatitis B vaccination reducing the risk of diabetes, which provides another talking point in the already crowded hepatitis and diabetes research world.
The hepatitis and diabetes research field is a complicated one. Mainly focused on hepatitis C and type 2 diabetes, there are hundreds of papers investigating the relationship between the two diseases. It is possible that having hepatitis C increases the likelihood of developing type 2 diabetes as the hepatitis C virus can replicate in extra hepatic sites and cause β-cell damage, as well as the expression of hepatitis C virus core proteins inducing hepatic insulin resistance. However, for every paper that says people with hepatitis C virus are more likely to develop type 2 diabetes, there seems to be another paper published saying that there is no clear link. A poster at this year's ADA conference, inspired by work around hepatitis C, presented data on hepatitis B and diabetes, and provided a controversial new theory: that vaccination against hepatitis B may prevent people from developing diabetes.
The study used participant data from the National Health and Nutrition Examination Survey (NHANES) 2005 – 2010, and examined more than 7,000 adult subjects who had both fasting plasma glucose and hepatitis B status available. Individuals with established diabetes were excluded as were those infected with hepatitis B (only subjects positive for hepatitis B surface antibody and negative for hepatitis B core antibody were included). In total, 7,142 subjects were assessed, of which 1,414 had been successfully vaccinated against hepatitis B. Diabetes (defined as fasting plasma glucose ≥126 mg/dL, and including both type 1 and type 2 diabetes) occurred in only 16 subjects (1.13%) who had been vaccinated and 325 (5.67%) of those who had not been vaccinated. It should be noted that the people who received the vaccination were more likely to be younger, female, have a lower BMI, and drink less alcohol, which all reduce the risk of developing type 2 diabetes. But after adjustment for age, gender, and BMI, the authors still state that hepatitis B vaccination was associated with a more than 50% reduction in risk for developing diabetes.
The study authors are now trying to start an intervention trial to see if their data can be proven. It will be interesting to see if this trial does go ahead and whether it generates positive results. If so, a widespread hepatitis B vaccination program could be a simple way to massively reduce the numbers of people developing diabetes. It is also possible that this intriguing theory will be shot down. Research regarding hepatitis B vaccines and diabetes has been published at the ADA conference before. Way back in the year 2000, researchers presented data that children who received the hepatitis B vaccine were more likely to develop type 1 diabetes than those never vaccinated. This has been studied by multiple research groups since then, and the World Health Organization is happy to state on their hepatitis B vaccine information sheet that there is no evidence to support this claim.
Crown Bioscience welcomes interesting and innovative research in the diabetes field, and waits to see what developments follow in this complicated area.
Crown Bioscience supports research into diabetes through the use of our clinically relevant in vitro and in vivo models available for translational sciences and drug discovery, including the world's largest collection of well characterized naturally diabetic NHP models. Contact us today at busdev@crownbio.com to discover how we can transform your diabetes research.
---
Author
---