The Translatable Value of Spontaneously Obese Rhesus for New Insulin-Sensitizing Therapeutics
by Judith Gorski PhD, June 1, 2017 at 06:16 PM | Tags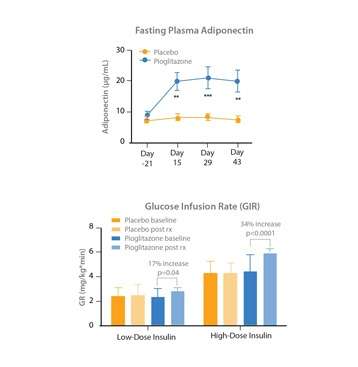 There's a critical need for novel treatment options to ameliorate insulin resistance, particularly in the face of the exponential progression of a global T2DM epidemic. It is recognized that the key challenge to overcome in developing successful novel insulin sensitizers is the poor clinical translation of targets that yield efficacy in preclinical rodent models of obesity, insulin resistance, and T2DM.
Models with Closer Similarities to Humans are Needed for Novel Agent Evaluation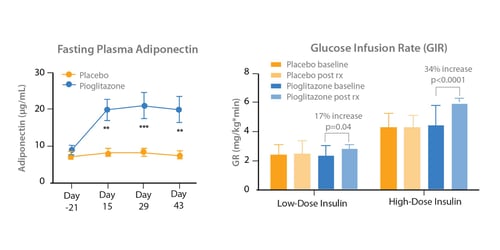 Ideally, novel targets should be tested in larger animals, particularly in species with closer similarities to human genetics and physiology than rodents. Rhesus monkeys, for example, show very similar type 2 diabetes progression to humans - with insulin resistance and diabetes developing spontaneously with obesity and aging.
Shang et al. recently published a promising translatable characterization in spontaneously obese rhesus in the American Journal of Physiology-Endocrinology and Metabolism, to assess hepatic and adipose contributions to systemic insulin resistance and benchmark responses to pioglitazone (PIO).
Clinical Approaches to Preclinical Assessments
Using a clinical approach, the researchers employed a 2-step hyperinsulinemic-euglycemic clamp, with tracer-based glucose flux estimates, before and after six weeks of PIO treatment (3 mg/kg). Compared to lean healthy rhesus, obese rhesus had a 60% reduction of glucose utilization during a high insulin infusion, and markedly impaired suppression of lipolysis evident at both low and high insulin infusion.
Recent literature reported tissue-specific measurements of insulin sensitivity in obese men versus non-obese men, using a 2-step hyperinsulinemic-euglycemic clamp in a similar fashion. Those observations were not much different to the results of the current study in obese and lean rhesus, further strengthening the concept that insulin resistance in obese rhesus closely resembles human insulin resistance.
Lastly, because the efficacy of PPAR-Ὑ agonists is quite exacerbated in rodent models of diabetes relative clinical response, the similarity in PIO treatment response in obese rhesus and obese humans is noteworthy from both the perspective of benchmarking therapeutic translation and discovering new indices for the treatment of T2DM.
Obese Rhesus are Valuable Translatable Models
Overall, this publication supports the theory that insulin resistance in humans and obese rhesus is very similar, and demonstrates the key value of obese rhesus for testing new insulin-sensitizing therapeutics.
---
Author
---