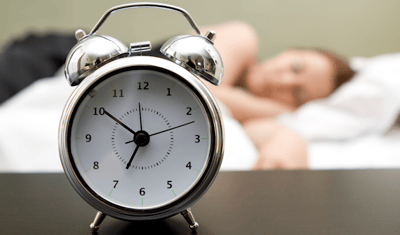 An alarming new study has shown that more than one in three adults in England is on the verge of developing type 2 diabetes. The number of prediabetic people in England has tripled in only 8 years, and without intervention is likely to result in a sharp increase in the number of people living with, and being treated for, diabetes and its related complications.
In prediabetes a patient's blood glucose levels are higher than normal, but have not quite reached the threshold for a diagnosis of type 2 diabetes. As it is symptomless, the majority of people do not know they have prediabetes or the threat that it poses to their health. Prediabetes raises the risk of complications with the heart and circulatory system, and of certain organ diseases such as retinopathy in the eye and nephropathy in the kidney. Each year 5% to 10% of people with prediabetes also progress to full blown diabetes, which can cause serious disability and early death. The vast majority of prediabetic people are expected to develop type 2 diabetes within 10 years.
A shocking new study published in BMJ Open has shown that prediabetes rates in England are rapidly rising. While the condition affected only 11.6% of the population in 2003, this increased to 35.3% by 2011. The people most likely to be affected by prediabetes were older, overweight, or obese, and those with hypertension and high cholesterol. Minority ethnic groups and the socioeconomically deprived were also particularly affected. Many of these factors are linked to the modern trend of a sedentary lifestyle and poor diet, which was supported by 37.6% of people in the study being overweight, and an additional 22.8% being obese.
As prediabetes can be positively impacted by lifestyle changes to diet and exercise, and through medication, it is extremely important that people with the condition find out as early as possible and make the changes needed. England and Wales has introduced a scheme to offer a free "midlife MOT" health check for people aged 40 through 74, which includes tests for type 2 diabetes. However, uptake of the offered tests in 2013-2014 was only around 50%, and experts have warned that health check schemes do not usually decrease mortality and morbidity. Another scheme is in place to reduce the levels of fat and sugar in food, but this has also been criticized for only having a small effect on food content.
A rise in prediabetes number this large and rapid in England is extremely worrying, and is likely to be followed by a sharp rise in the number of people with diabetes. This will impact not only on patients own health and lifestyles, but on the English National Health System, which is estimated to already spend a tenth of their annual budget on treating diabetes. The problem is also not limited to England - in the US from 2007 to 2011 prediabetes rates were calculated at 36.2%, and the rate in China in 2010 was estimated at a massive 50.1% of the population. Without the implementation of worldwide schemes to raise awareness on prediabetes and the measures needed to change people's lives, this condition is a ticking timebomb waiting to explode the prevalence of type 2 diabetes.
Crown Bioscience supports research into diabetes through the use of our clinically relevant in vitro and in vivo models available for translational sciences and drug discovery, including the world's largest collection of well characterized naturally diabetic NHP models. Contact us today at busdev@crownbio.com to discover how we can transform your diabetes research.
---
Author
---