The Ups and Downs of an Angiogenesis Inhibitor
by Jody Barbeau PhD, November 11, 2014 at 08:00 AM | Tags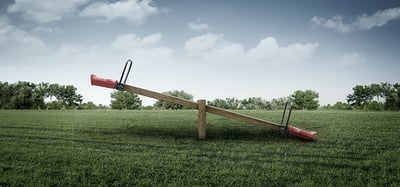 Targeted therapies can often be used in multiple different cancer types, dependent on multiple cancers all having the same target, such as an upregulated or overexpressed protein, or all having the same mutation. One example of this is VEGF and VEGF receptor (VEGFR) inhibitors, which act as antiangiogenic agents and block the formation of new blood vessels to tumors in a range of VEGF expressing cancer types. It was originally thought that angiogenesis inhibitors could be a magic bullet applicable in many cancer types, but now in practice it has been shown that these agents have limitations. As a new VEGFR inhibitor reaches the market, we take a look at the ups and downs of its development, and which specific tumor types it is showing success in.
Bevacizumab (Avastin®) is the most widely used VEGF inhibitor, and is approved in the US to treat multiple cancer types including mCRC, recurrent GBM, and advanced or recurrent NSCLC, but has had approval for breast cancer revoked due to a lack of efficacy. A new VEGFR inhibitor from Eli Lilly (ramucirumab or Cyramza™) which is the first antiangiogenic to directly target VEGFR2 is now on the market following FDA approval.
So, what was the initial Cyramza approval for?
In April of this year following a priority review, the FDA approved Cyramza as a single agent treatment for patients with advanced or metastatic stomach cancer or gastroesophageal junction adenocarcinoma with disease progression, following fluoropyrimidine- or platinum-containing chemotherapy (i.e. second- and later-line treatments). The study was the first to show improved overall survival (OS) and progression-free survival (PFS) with a biologic treatment in advanced stomach cancer post-chemotherapy, and became the first FDA approved agent in this setting. Cyramza was launched in the US a few months ago and will be warmly welcomed by this group of patients who currently have no other treatment options.
Which other indications have shown positive results so far?
Lilly has already filed a second marketing application in the US for Cyramza in stomach cancer – this time as a second-line combination treatment with paclitaxel, with approval by the FDA granted just this week. This is supported by a Phase III study in which statistically significant effects on survival and PFS were seen, with survival increased from 7.36 months to 9.63 months.
Positive results for Cyramza in NSCLC were also revealed at this year's ASCO conference in June. Cyramza was used as a second-line treatment in combination with chemotherapy, and the Phase III study was the first trial of a biologic in combination with chemotherapy to show improved OS compared to chemotherapy alone in this setting. Lilly have recently submitted the first application of these data for approval.
A few months ago, another positive result came in for the drug – this time in a Phase III mCRC trial, and Lilly hope to submit this data to the FDA early in 2015. Cyramza was used as a second-line agent in combination with chemotherapy and significantly increased overall survival times compared with chemotherapy alone.
But which indications have not proven successful?
Similar to Avastin, Cyramza has not been successful in advanced breast cancer. It was hoped that Cyramza could help patients with metastatic, recurrent, or locally advanced disease which can't be surgically removed, as they currently have no curative options. Unfortunately, Cyramza added to docetaxel for these patients did not improve survival in a Phase III trial. There were some responders during the study, and further biomarker research could yet identify a subgroup of patients in which the drug is useful.
Earlier this year Cyramza also failed to significantly improve overall survival in a Phase III study as a second line agent in liver cancer. This indication is particularly hard to treat, and so far no Phase III study has been able to demonstrate improved survival in the second line setting. On a positive note, in the Cyramza study, similar to breast cancer, there were some positive signs of efficacy in patient subpopulations.
Crown Bioscience are happy to see new therapies available and potentially available in cancer types with a high unmet need. We would like to see fewer failures in late stage trials through identification of biomarkers and responder populations at the preclinical level. We can help to identify these through our Translational Oncology Platforms – Crown Bioscience utilize the world's largest commercial collection of >1,100 genomically characterized patient-derived xenograft models (HuPrime®; large enough to be truly reflective of the patient population) to run HuTrials™, preclinical Phase-II like, human surrogate trials to evaluate your oncology agents. Using bioinformatics and biostatistical analysis of the patient-derived xenograft model responder and non-responder populations, we identify a HuSignature™ from your results – a specific genetic signature which has a high correlation with drug response or drug resistance, and which can be used to identify potential clinical responder populations. We also have our HuMark™ Translation Platform which spans a range of experiments and analyses from tissue collection to human surrogate trial data analysis and can help to predict biomarkers of response to your agent, and to help to validate antitumor effects against predicted human targets.
Contact us at busdev@crownbio.com to talk to our experts on how we can further your translational oncology needs through our patient-derived xenograft models and human surrogate trials today.
---
Author
---