Avatar Trial Identifies New Treatment Route for Melanoma Patients
by Jon Waterman Smith, January 20, 2016 at 08:00 AM | Tags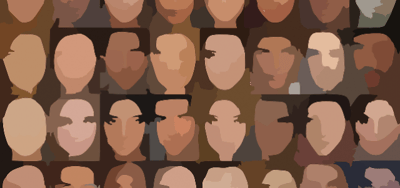 Melanoma accounts for approximately five percent of all skin cancer cases, yet it is responsible for nearly 75 percent of skin cancer-related deaths. The BRAF gene is frequently mutated in melanoma, leading to aberrant activation of an important growth pathway. Melanoma patients who receive treatment with targeted therapies that inhibit activated BRAF experience an initial response, but quickly relapse as their cancers find alternative pathways to grow and spread. Researchers at The Wistar Institute studied melanoma "escape routes" in the hope of finding combination treatments that prompt them to die. Their findings were published by the journal Clinical Cancer Research.
While early-stage melanoma can often be removed with surgery, a more advanced disease is much harder to treat. In recent years, newer types of immunotherapy and targeted therapies have shown great promise and have changed the treatment of this tumor type. Drugs that target the BRAF protein, such as vemurafenib (Zelboraf®) and dabrafenib (Tafinlar), as well as drugs that target the related MEK proteins, such as trametinib (Mekinist) and cobimetinib (Cotellic), have been shown to shrink tumors that test positive for BRAF mutation.
However after initial response, melanoma often escapes targeted treatments, prompting doctors to come up with a new therapeutic approach, combining BRAF and MEK inhibitors for increased antitumor efficacy. This combinatorial strategy showed promising results, with longer response times and less common side effects.
Unfortunately the BRAF/MEK pathway is not the only growth signaling melanoma is able to highjack. Escape routes have been documented, such as those downstream the NRAS and MAP2K1 oncogenes, which are frequently activated within tumor cells to overcome BRAF/MEK inhibition.
In a continuous effort to improve responses for patients who relapse after receiving a BRAF inhibitor, researchers at The Wistar Institute, led by Dr. Meenhard Herlyn, director of Wistar's Melanoma Research Center, have utilized rodent models as "patient avatars" to investigate and target the alternative growth pathways exploited by treatment resistant tumors.
Using this approach The Wistar Institute's group of researchers was able to identify a possible new mechanism of resistance, involving the activation of a third growth promoting pathway, downstream the amplification of the MET oncogene in melanoma that have relapsed after treatment with BRAF inhibitors.
The targeted MET inhibitor capmatinib, previously considered ineffective for melanoma, was retested for its ability to halt the progression of disease in avatars from this specific subset of melanoma patients.
Capmatinib treated avatars showed significant tumor regression when the drug was used as single agent, however the results were only temporary, suggesting that an MET gene amplification is not the sole driver of growth in these tumors. However, when capmatinib was given in combination with encorafenib (a BRAF inhibitor) and binimetinib (a MEK inhibitor interfering with the BRAF pathway), the researchers observed complete and sustained tumor regression in all animals who received this combination.
For the successful development of targeted therapies it is paramount to identify patients which are most likely to benefit from a given drug treatment. One of the main goals of translational research for oncology is the discovery of biomarkers predictive of clinical efficacy. With the world's largest collection of over 2,000 well-characterized patient-derived xenograft (PDX) models – large enough to be truly reflective of the patient population – Crown Bioscience enables drug discovery organizations to perform human surrogate Phase II-like mouse clinical trials, also known as HuTrials™, to identify suitable disease indications and discover and validate predictive biomarkers for their therapies. HuTrials can be used to position, or re-position, your drug in the marketplace.
At Crown Bioscience we can select the appropriate models to enrol in a HuTrial™ by using HuBase™, our curated database of HuPrime® PDXs. Most HuPrime® models are maintained in passage ready for clients' projects. Crown's capacity to perform large-scale studies, screening dozens of models in one single study, means that we can perform your HuTrial™ in months rather than years.
Contact us at busdev@crownbio.com to talk to our experts about how HuTrials can drive forward your drug development research.

---
Author
---