Novo Nordisk Leads the Way to Cardiovascular Safety in Diabetes Treatment
by Jon Waterman Smith, March 8, 2016 at 08:00 AM | Tags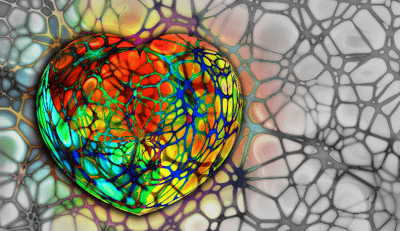 Diabetes is one of the largest global health emergencies of the 21st century. Every year an increasing number of people live with this condition, which can result in life-threatening complications. Diabetes affects 415 million people worldwide and it is estimated that by 2040 this number will raise to 642 million. In addition, there are 318 million adults with impaired glucose tolerance, which puts them at high risk of developing the disease in the future.
Type 2 diabetes (T2D) is the most common type of diabetes. It is most commonly observed in adults, however the number of children and adolescents affected by the disease is alarmingly rising. The exact causes for the development of T2D are still not well understood, however it is commonly believed that excess body weight, physical inactivity and poor nutrition are all factors leading to insulin insensitivity by the peripheral tissues over time and contributing to high blood glucose levels.
A number of oral medications are available to help control blood glucose levels in T2D patients. Metformin is a potent antihyperglycemic agent currently recommended as the first line oral therapy for T2D, which acutely decreases hepatic glucose production. Other approved medications include gliclazide, a sulfonylurea that increases insulin secretion, DPP-4 inhibitors, oral treatments that reduce the production of glucagon and stimulate the release of insulin, and GLP-1 analogues, a relatively new group of injectable drugs normally prescribed for patients who have not been able to control their condition with tablet medications.
Liraglutide (Victoza®) belongs to the once-daily injectable GLP-1 analogues class of antidiabetic medications. The drug is manufactured by Novo Nordisk® and was approved for treatment of T2D by the European Medicines Agency (EMA) in 2009, and by the U.S. Food and Drug Administration (FDA) in 2010. In addition to controlling blood sugar this new type of once-a-day diabetes therapy has been found to induce weight loss, lower blood pressure, and potentially improve lipid levels in the blood in people with T2D.
T2D patients often struggle with high blood pressure and high blood cholesterol, which lead to the development of heart disease. Cardiovascular (CV) disease is the most common cause of death and disability among people with diabetes. Controversially some antidiabetic medications have shown to increase CV risk in T2D patients. Therefore since 2008, the FDA requires for all new antidiabetic therapies in T2D to demonstrate that their administration won't increase CV risk.
Novo Nordisk has recently announced the top-line results from the LEADER trial, which was run over a period of up to 5 years in more than 9,000 adults with T2D at high risk of major adverse CV events. Victoza showed non-inferiority and more importantly demonstrated superiority, compared to placebo in controlling blood glucose level and reducing CV risk. Novo Nordisk plans to present detailed study results at the 76th Scientific Sessions of the American Diabetes Association in June this year.
Crown Bioscience is committed to improving Cardiovascular and Metabolic Disease (CVMD) drug discovery research. To this end Crown has recently announced the acquisition of PreClinOmics, an in vivo preclinical company that specializes in early research in CVMD and renal disease. With this acquisition, CrownBio adds to its portfolio of non-human primate (NHP) models (DPrime™), some of the most relevant CVMD models to replicate human disease, which can be used to effectively screen compounds for efficacy and reduce disease complications. Unlike other commercially available models, the models in the PreClinOmics product line develop adult onset T2D and all the diabetic complications without relying on mutations in the leptin signaling. Mutations in the leptin gene/receptor are very rare in humans and they don't seem to represent a significant contributor to the onset of the human disease.
In addition to new models for CVMD, Crown Bioscience will also be able to offer through PreClinomics a wide array of cutting-edge technologies to support a broad range of study designs, in the area of metabolic syndrome, obesity, diabetes, CV and renal disease as well as neurology.
Contact us today to discover how we can accelerate your CVMD drug discovery research
---
Author
---