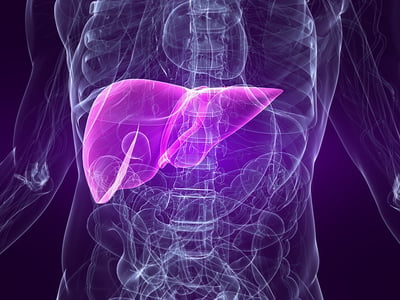 Highlights from the NASH symposium and panel discussion in Boston, MA (Sep 20-21, 2016)
Amar Thyagarajan, PhD

At the inaugural session of the "Targeting Cardio-Metabolic Disease" symposium at the Discovery on Target conference, 2016, the session on non-alcoholic steatohepatitis (NASH), was chaired by Dr. Weilin Xie, with a subsequent panel discussion on "Liver Fibrosis and NASH Targets" with Dr. Lee Kaplan, Dr. Bart Staels, Dr. Rebecca Taub, and Dr. Weilin Xie.
This session highlighted some of the challenges faced in NASH and liver fibrosis research. It was an interesting coincidence that on the very day of the NASH symposium, Allergan announced its acquisition of Tobira Therapeutics to expand their leadership in NASH drug development, a highlight in the world of anti-NASH therapies.
The key challenges in developing therapeutics to combat non-alcoholic fatty liver disease (NAFLD) and NASH
In his talk, Dr. Xie pointed to some of the key challenges in developing therapeutics for NAFLD and NASH. These included,
Establishing clinical endpoints for drug approval
Better mechanistic understanding of the NASH disease state
Combination therapies against NASH
Disease stage focused therapies
However, two of the most discussed challenges included the need for non-invasive tools for diagnosis and response monitoring of NASH, and better preclinical animal models of NASH.
During the session, CrownBio presented their recent developments in non-invasive imaging of NASH in non-human primates (NHPs), and in preclinical animal modeling of NAFLD and NASH.

The Challenge with Histopathology
Currently invasive histopathology is the "gold standard" to diagnose NASH. However, histopathology has several challenges, the key issues being that it is unsuitable for screening large populations of early stage asymptomatic NAFLD and it is impractical for continuously monitoring disease progression and therapeutic efficiency.
CrownBio has optimized ultrasound based detection of NAFLD and NASH in a set of dysmetabolic NHPs that develop NAFLD and NASH. This demonstrates not only the modeling of human NASH pathology in NHPs, but also, the application of a non-invasive imaging modality that is safely used in humans, to image NASH in NHP cohorts.
Developing a Mouse Model for NAFLD/NASH
CrownBio's goal is to bring to market a continuum of in vivo products that can address preclinical research challenges throughout the process. NHPs, are typically used towards later stages of preclinical research, while rodent models are used earlier on.
In keeping with this goal, CrownBio has now developed a mouse model of NAFLD/NASH. Based on the spontaneously diabetic FATZO mouse this model, when fed a high fat diet, develops steatosis (by 4-8 weeks) and fibrosis (by 20-24 weeks).
Do Non-invasive Methodologies herald the future?
CrownBio's presentation led to an engaging discussion on coordinating efforts with academic investigators to establish the clinical validation of the ultrasound methodology in NHPs, and serve as the catalyst for a dialog among such parties and drug regulatory agencies to address what clinically relevant end points would be acceptable when using such non-invasive methods for diagnosis and monitoring of NASH.
Some in the audience called non-invasive methods for NASH diagnosis "the method of the future" and were excited, while others were cautiously optimistic. The NASH session ended with a feeling of mutual agreement among the attendees that translatable preclinical animal models and advances in non-invasive methods of detecting disease pathophysiology were going to play a huge role in the development of anti-NASH agents.
---
Author
---