Syngeneic Models: the Old Becoming New at AACR Shanghai
by Federica Parisi PhD, November 18, 2015 at 11:10 AM | Tags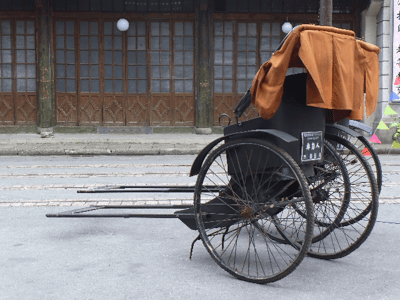 Following the success of the 2014 event, the American Association for Cancer Research (AACR) held a second edition of the New Horizons in Cancer Research Conference Series in China. As the previous year, the meeting highlighted the latest and most exciting discoveries in major areas of cancer research, and provided a unique opportunity for investigators from all over the world to meet, network, and build new scientific interactions.
A delegation of Crown Bioscience scientists, business development managers and marketers attended the event and reported back with great enthusiasm the latest findings around clinical trial design, drug resistance, hormone-related cancer and translational oncology.
Besides meeting clients and colleagues at Crown's booth our scientists presented their data with seven posters covering topics such as the use of preclinical models to understand and overcome drug resistance, the generation of new models with a chimeric human-murine immune system for testing the efficacy of novel immunotherapeutic agents, the efficacy of a new tyrosine kinase inhibitor tested on a cohort of non-small cell lung cancer patient-derived xenograft (NSCLC-PDX) models, and the molecular characterization and genomic profiling of a panel of syngenic models.
Syngenic models are allograft of murine tumor cells in hosts from the same strain with a fully functional immune system. They were developed over 50 years ago as early in vivo models for oncology drug development. After an initial phase of great popularity they drifted out of the drug discovery landscape with the shift towards therapies directed against human targets, when they were replaced by in vivo models expressing human targets, such as genetically engineered mouse models (GEMM) or PDX.
Following the success of new immunotherapy agents (checkpoint inhibitors), syngeneic models have resumed center stage. Because they retain an intact immune system, they are considered particularly relevant models to study immunologically based therapies used either as single agents or in combination with other drugs that modulate the immune system's ability to identify and destroy cancer cells.
With our greater understanding of the immunological makeup of the tumors and their responsiveness to checkpoint inhibitors, it has become clear that there is still a lot to learn. Beyond simply identifying syngeneic models as responder/non responder to immunotherapy, we are starting to ask how to best position these models for drug development and how can they help identify biomarkers of response in the patient population.
The group headed by Dr. Qian Shi at Crown Bioscience has summoned up their efforts to sequence and immuno-profile a panel of syngenic models in the attempt to discover biomarkers of response and to better inform the selection of models for immunotherapy studies.
On a panel of syngenic models, the group led by Dr. Shi tested the antitumor activity of the anti PD-1, PD-L1, and CTLA-4 antibodies, which by binding to these proteins on the surface of the tumor and immune cells, block the tumor dependent inhibition of the immune system. As reported in the study, some syngenic tumor models responded better than others.
All models were genetically profiled to identify a signature predictive of response to immunotherapy and tumors were screened for the presence of infiltrating immune cells. The investigators found a defined set of genes as potential predictive biomarkers of response. Moreover they discovered that the ratio between two subtypes of T cells (Teff/Treg) in the tumor microenvironment represents a good predictor of efficacy for the checkpoint inhibitors tested.
Crown Bioscience congratulates Dr. Shi and his group for winning the "best poster award" during this year AACR Shanghai for their work on the characterization and profiling of syngenic tumor models. At Crown we are committed to improving the selection of drug candidates by using the most clinically relevant models and services.
To talk to us about our syngenic models or for any other information about our immunotherapy research platforms email us today at busdev@crownbio.com.
---
Author
---