2017 Review: The Continued Rise of Immunotherapy
by H. Toni Jun PhD, December 14, 2017 at 05:30 PM | Tags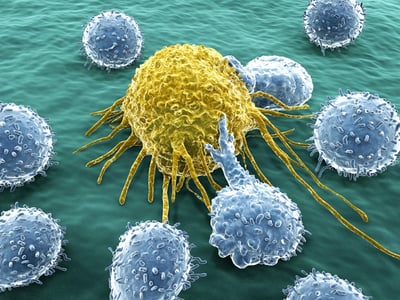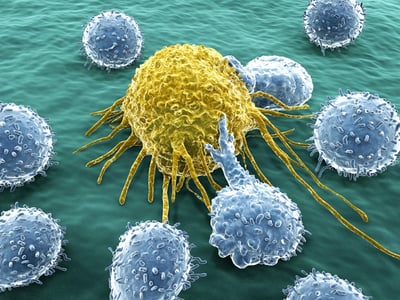 We CrownBio blog writers have been tasked with looking back at 2017 and reflecting on this year's game changers in cancer research, as seen from both the bench and in the clinic. And although I'm a relatively new contributor here I don't hesitate to place immunotherapy agents right at the top of the list.
First CAR-T Therapy Approvals in ALL and NHL
This year we saw the approval of the first CAR-T therapies: Kymriah™ (tisagenlecleucel) for acute lymphoblastic leukemia (ALL) and Yescarta™ for non-Hodgkin's lymphoma (NHL). CAR-T's are a promising new therapeutic modality for cancer, as we discussed in Ludo's blog post earlier this year, for their unique approach in targeting disease as a cell therapy.
One of the CAR-T therapies is also breaking ground in the way a patient is charged for treatment. There's no denying these drugs are expensive - Kymriah, costs US$475,000 and Yescarta US$373,000 for a single cell infusion that comprises a complete treatment. But as an approach to making the drug more accessible, the cost of Kymriah will be refunded if efficacy isn't observed after the first month for certain patients.
Potential CAR-T Therapy Advances Next in Multiple Myeloma
The next wave of CAR-T's are also exhibiting impressive potential in clinical trials. Bluebird Bio's bb2121, partnered with Celgene, recently announced a 94% overall response rate (ORR) in their Phase I trial for multiple myeloma.
An impressive 54% of the patients demonstrated a complete response (CR), though some CRs remain unconfirmed at the time of writing this blog. If the results from the recently launched Phase 2/3 trial are similar, bb2121 could be a significant advance for multiple myeloma patients.
With many more CAR-Ts under clinical and preclinical investigation, data will continue to be generated for other indications, including solid tumors.
Immune Checkpoint Inhibitors: Anti-PD-1 Agents Score Multiple New Approvals Across Many Cancer Indications
Immune checkpoint inhibitors (ICIs), which activate the immune system to combat cancer, had another big year. Anti-PD-1 agents scored a slew of approvals in multiple new indications, including lymphoma (Hodgkin's), urothelial cancer, gastric cancer, hepatocellular carcinoma, and in patients with microsatellite instability (MSI-high), a genetic lesion found in select colorectal, endometrial, and GI cancer patients.
As there are over 1,200 ongoing investigational trials for anti-PD-1 agents Keytruda® and Opdivo® alone, encompassing both single agent and combination trials, there are likely many more approvals on the horizon in 2018 for anti-PD-1 therapies.
Gut Microbiome Studies Could Help Identify Anti-PD-1 Responders
But not all patients respond to anti PD-1 therapy, and recent studies suggest that the gut microbiome is a factor in determining response to anti-PD-1 antibodies. Analysis from recent clinical studies looking at antibiotic use demonstrated that patients who took antibiotics for routine reasons before or soon after starting anti-PD-1 therapy relapsed and died sooner than those who were antibiotic-free. Analysis of responder patients' microbiome points to bacterial helpers that may be responsible for the difference in efficacy.
What's Next After Anti-PD-1? TIM-3, GITR, LAG-3, CD137, OX40, BTLA Drugs on the Horizon
Checkpoint inhibitors to other key targets also progressed in clinical trials this year. Antibodies targeting TIM-3, GITR, LAG-3, CD137, OX40, and BTLA are in various stages of clinical development. Some of these molecules target other immunosuppressive cells beyond T cells, such as myeloid derived suppressor cells, macrophages, and regulatory T cells and may be another way to help current non-responders to ICIs.
Cancer Vaccines: Next Generation Vaccines Showing Promise in Melanoma
Cancer vaccines may be the next therapeutic modality to harness the immune system to combat disease. The latest generation of vaccines sequences each patient's tumor and selects proteins with mutations that are most likely to generate an immune response for immunization. A custom vaccine is then generated for each patient.
In two small trials in the US and Germany, encouraging responses were observed in melanoma. The process is slow, about three months for each team to sequence and identify mutations unique to the patient's tumor, but both groups hope to speed up the process substantially in subsequent trials as well as investigate other cancer types.
Expanded studies are now underway to confirm the results, and additional trials are testing effects of adding ICIs to boost immune response.
Immunotherapy is Here to Stay
In the surge of so many findings, it's important to pause and note just how far this area of research has come in so short a time. All these developments are milestones on the road to breakthroughs that just a few years ago was considered fringe science.
Now they lead both research and clinical practice away from today's piecemeal approaches and toward the goal of real cancer solutions. With such promising outcomes at stake, immunotherapy has upended our industry and cannot fail to dominate the research landscape for the foreseeable future.
Additional Reading:
Gopalakrishnan et al. Gut microbiome modulates response to anti–PD-1 immunotherapy in melanoma patients. Science 02 Nov 2017.
Ott et al. An immunogenic personal neoantigen vaccine for patients with melanoma. Nature 2017; 547:217-221.
Routy et al. Gut microbiome influences efficacy of PD-1–based immunotherapy against epithelial tumors. Science 02 Nov 2017.
Sahin, et al. Personalized RNA mutanome vaccines mobilize poly-specific therapeutic immunity against cancer. Nature 2017;547:222–226.
---
Author
---