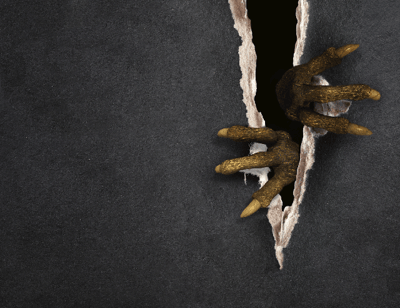 Immunotherapy is beyond a shadow of a doubt the most popular topic among cancer experts. Specialist press coverage on the most recent clinical trial results has been accompanied by an unprecedented social media buzz that has contributed to the maturation of a collective view of immunotherapy as the treatment set to revolutionize cancer therapy.
Scientists have been aware of the notion that immune cells play a role in cancer for over a century but only recently they started to understand how to potentiate the immune system to effectively fight tumors. We now know that the activation of a type of immune cells called T cells, which are the executors of foreign bodies and cancer cell death, requires a fine-tuning of checkpoints that allow healthy cells to be protected while unhealthy cells are recognized and eliminated. Unfortunately cancer cells have evolved to express on their surface ligands that bind to receptors on T cells to inhibit their activation.
While there is not much we can do to prevent tumors from expressing these inhibitory ligands we can however block them from binding to T cells. Ipilimumab (Yervoy™), pembrolizumab (Keytruda®) and nivolumab (Opdivo) are immunotherapeutics (antibodies) that have been developed to prevent T cell inactivation by the tumor producing a strong immune response that has been shown to significantly reduce tumor burden in melanoma, lung cancer and mesothelioma patients.
Besides showing impressive efficacy as single agents, nivolumab and ipilimumab have produced even better improvements in combination therapies. The Phase II Checkmate-069 trial enrolled 142 treatment naïve patients with metastatic melanoma who received either the PD-1 inhibitor nivolumab or the CTLA-4 inhibitor ipilimumab as single agents, or a combination of the two. Patients in the combination arm had a significantly higher response rate with 22% of them experiencing complete remission. These amazing results come at a price. A significant amount of patients who receive checkpoints inhibitors develop autoimmune syndromes. Almost all patients, from both the single and combination therapy arms of the Checkmate-069 trial, experienced adverse events, which are most serious in patients undergoing combination therapy. Doctors advise that nearly all side effects could be resolved with corticosteroids treatment. Research is ongoing but no biomarkers yet exist for identifying potential immunotherapy toxicities, underlying the importance of broadening these studies.
In a letter to the editor published on the New England Journal of Medicine a team of researchers from the Memorial Sloan Kettering Cancer Center published the astonishing results obtained after a single dose of immunotherapy on a patient with a history of persistent disease who came back with a large melanoma mass that had started to metastasize. The woman received ipilimumab and nivolumab without substantial adverse effects and witnessed her cancer and peripheral metastases shrinking so rapidly that she was left with a large cavity at the site of her primary tumor. The doctors felt compelled to bring this case to the attention of the scientific community not only to emphasize the incredible potential of immunotherapy but also, ironically, to point out a safety concern about the "overly vigorous" antitumor response. If such a strong response had occurred in the bowel or heart wall (both common metastatic sites in similar melanoma cases), leaving and empty hole in the place of a large tumor mass could have had serious consequences.
Given the unprecedented positive outcomes of their clinical application, nivolumab and ipilimumab will be further tested in Phase III trials to obtain more mature data on their efficacy and to interrogate whether the high response rate is worth the side effects.
A lack of experimental immunotherapy models with a functioning immune system represents a major obstacle for the identifications of biomarkers for potential toxicities. Crown Bioscience support your research in immunotherapy with a range of platforms, with either murine or human immunity. Our immunotherapy resources include syngenic (bioluminescent and metastatic) models, GEMM, MuPrime™ (the murine version of HuPrime® which is the world's largest collection of well-characterized and validated Patient-Derived Xenograft models), HuMice™ (humanized mice produced through inoculating human hematopoietic cells into immunocompromised mice), and MiXeno™ (creating transient human immunity by mixing human peripheral blood mononucleated cells with xenograft models). We also support preclinical drug development through the use of our in vivo grade human and mouse isotype control antibodies.
Contact us today at busdev@crownbio.com to discuss our immunotherapy platforms or at products@crownbio.com for our isotype control antibodies.
.
---
Author
---