Precision Medicine: First Multi-Agent Next-Generation Sequencing Companion Diagnostic Test Approved by the FDA
by Ludovic Bourré, PhD, July 25, 2017 at 09:00 AM | Tags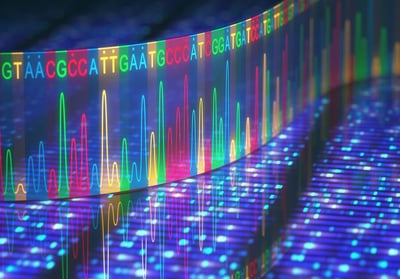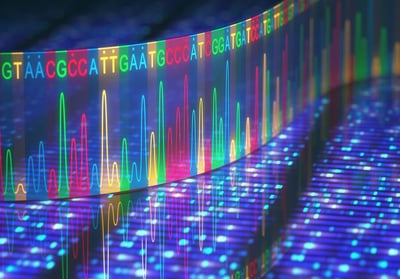 Following our recent blog covering the first US FDA approval for a cancer treatment based on a biomarker regardless of the origin of disease, we can quickly feature another first from the FDA. Now it's the first Next-Generation Sequencing (NGS) oncology panel test being FDA approved for multiple companion diagnostic indications, marking an important step forward in advancing precision medicine by ensuring the best pairing between patients and drugs.
Precision medicine refers to the tailoring of medical treatment to the individual characteristics of each patient, identifying which approaches will be the most effective for which patients based on genetic, environmental, and lifestyle factors.
Speeding Up Precision Medicine in NSCLC with Multiple Biomarker Testing
On the 22 June, the FDA approved the Oncomine™ Dx Target Test (Thermo Fisher Scientific), a NGS-based test that simultaneously screens tumor samples for biomarkers associated with three FDA approved therapies for non-small cell lung cancer (NSCLC). This test detects the presence of BRAF, ROS1, and EGFR gene mutations or alterations in tumor tissue of patients with NSCLC.
Analysis results of these three genes can now be used to identify patients who may be eligible for treatment with one of the following: AstraZeneca's EGFR inhibitor Iressa® (gefitinib), Pfizer's ALK and ROS1 inhibitor Xalkori® (crizotinib), and the combination therapy of Novartis' MEK inhibitor Mekinist® (trametinib) and RAF inhibitor Tafinlar® (dabrafenib). With this test, physicians can now match patients to these therapies in days instead of several weeks, which it often takes when screening samples one biomarker at a time.
The test will not only indicate whether patients have BRAF, ROS1, and EGFR gene mutations or alterations, but also the presence or absence of gene variants in 20 other genes associated with NSCLC that are currently investigated in clinical trials and potentially actionable in the future.
Already Aiding in New Therapy Approval
The same day, the FDA separately approved the Tafinlar plus Mekinist combination for treating patients with BRAF V600E mutated NSCLC tumors screened using the Oncomine Dx Target Test.
In the era of precision medicine, the implementation of NGS multiple biomarker tests offer a great opportunity to increase the number of therapeutic opportunities for every single patient, improving cancer patient's care. With this first endorsement of a multi-agent NGS companion diagnostic by the regulatory agencies, NGS-sourced information will become increasingly important in guiding therapy in the future.
---
Author
---