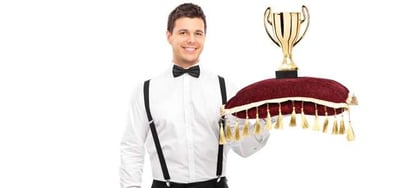 After losing the immunotherapy melanoma approval race to Merck's Keytruda®, Bristol-Meyers Squibb has got its hands on a much bigger piece of the pie by getting its own drug, Opdivo® accepted more than three months ahead of schedule for the treatment of squamous NSCLC.
Immuno-oncology is amongst the hottest fields in biopharma today. Analysts predicting a $20 billion market worth have been proven wrong, with recent estimates now forecasting over $33 billion in expected sales. The striking efficacy of the immune checkpoint inhibitors, such as anti-PD-1 and anti-CTLA-4 agents that take advantage of a patient's own immune system to fight cancer, is boosting their pricing power.
Merck's Keytruda (pembrolizumab) was recently approved for patients with unresectable or metastatic melanoma that no longer respond to conventional chemotherapy. Bristol-Meyers Squibb (BMS) may have been second to market with their anti-PD-1 drug Opdivo (nivolumab) in the race for anti-melanoma drugs but as we anticipated, they showed to be faster hurdlers than their competitors and have now won the even bigger trophy of the first approval for non-small cell lung cancer (NSCLC).
The FDA reviewed the use of Opdivo under a priority review program for drugs that, if approved, would confer significant improvement in safety and effectiveness in the treatment of serious conditions. Opdivo was granted expedited approval, more than three months ahead of schedule because of its impressive performances first during a randomized NSCLC trial against docetaxel, a standard anti-mitotic chemotherapeutic, then in a single arm trial where 59% of patients showed an objective response rate (ORR) of 6 months or longer.
Opdivo is intended for squamous NSCLC patients who have been treated with platinum based chemotherapy and have relapsed or developed resistance. NSCLC is the most common form of lung cancer, affecting seven out of eight lung cancer patients and currently the leading cause of cancer death in the USA. Lung cancer is a piece of the cake worth $21 billion in potential immunotherapeutic agent sales by 2022, three times the value of melanoma, kidney, bladder, and head and neck cancers put together. For this reason, many analysts, after celebrating Merck's victory in the melanoma race, now recognize BMS as possibly the leading company in immuno-oncology drug discovery.
Merck could catch up by hitting the market with a broader NSCLC label than Opdivo's, the company stated in January that they would file Keytruda for second-line treatment of EGFR and Alk-negative lung cancer by the middle of this year. Another key Merck trial treating both squamous and non-squamous NSCLC is expected to yield survival data by September, which is particularly important as squamous patients account for only 30% of the NSCLC population. BMS is also currently testing Opdivo in second-line non-squamous NSCLC, with an interim data analysis due in the first half of 2015. With such big values at stake, even consolation prices promise to be generous for all participants to the race and one can only hope that such a fierce competition will be good news for cancer patients.
Even with approvals coming thick and fast for anti-PD-1 agents, the development of immunotherapies faces many challenges, not least a lack of experimental models featuring a functioning immune system for preclinical evaluation. Crown Bioscience support research in immune therapies with a range of immunotherapy platforms (with either murine or human immunity) in a range of different cancer types, including syngenic models, GEMM, MuPrime™ (the murine version of HuPrime®, the world's largest collection of well-characterized and validated Patient-Derived Xenograft models), HuMice™ (humanized mice produced through inoculating human hematopoietic cells into immunocompromised mice), and MiXeno™ (creating transient human immunity by mixing human peripheral blood mononucleated cells with xenograft models). We also support melanoma and NSCLC research through the use of our clinically relevant Xenograft and Patient-Derived Xenograft models available for drug discovery and translational sciences.
Contact us at busdev@crownbio.com to discover how we can transform your immune therapy research today.
---
Author
---