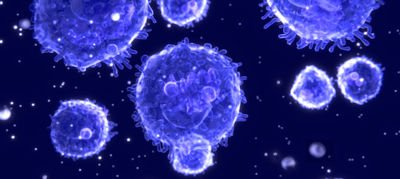 Crown Bioscience attended the 50th Annual Meeting of the American Society of Clinical Oncology (ASCO) in Chicago this month, the theme of which was Science and Society. As well as manning a booth incorporating the latest layar technology, Crown Bioscience also reviewed the best of the clinical oncology research on display. A hot topic at this year's conference was research and clinical trials on anti-PD-1 agents in metastatic melanoma.
Anti PD-1/PD-L1 agents are big news in oncology at the moment, with multiple drugs being evaluated in over 30 different cancer types. Promising early phase clinical trial results have already been seen in some advanced cancers including non-small cell lung cancer, renal cell carcinoma, and urothelial bladder cancer. PD-1 (programmed death receptor 1) is an inhibitory receptor expressed on the surface of immune cells. It interacts with its ligands, PD-L1 and PD-L2 which are found on cells throughout the body, to block the function of T cells. However, tumor cells can also express PD-L1, which following interaction with the receptor results in a reduced immune response to the tumor. Anti-PD-1 and PD-L1 agents are designed to disrupt the interactions between the receptor and tumor ligand, boosting a patient's own T cell function to fight back against the invading cancer.
There were multiple oral and poster presentations of anti-PD-1 agents at ASCO this year. The new data which caught Crown Bioscience's eye was on the treatment of metastatic melanoma, a cancer with high unmet need for new therapies. Until recent breakthroughs with targeted agents, metastatic melanoma had very poor survival rates, with a median survival time of less than 1 year and 5-year relative survival rates around 15%. Newer therapies such as ipilimumab (Yervoy™), which blocks the function of another T-cell downregulator (the "immune checkpoint" molecule CTLA-4), and vemurafenib (Zelboraf®), a BRAF inhibitor for use in metastatic melanoma that has the BRAF V600E mutation, have improved survival for patients; however, they still do not cure the disease.
The trial data discussed at ASCO came from Merck and Bristol-Myers Squibb (BMS), who are in a race to market with their drugs. Merck presented data from a Phase Ib study of 411 patients treated with pembrolizumab (also known as MK-3475), a monoclonal antibody against PD-1. The results showed that 69% of the treated patients survived at least one year, which is impressive given that more than half of the patients had the most advanced stage of the disease (M1c) and more than three-quarters of patients had received at least one prior systemic therapy. Objective response rate was shown to be 34% across all patients, and only 4% of patients discontinued the trial due to treatment-related adverse events (AEs). The FDA has given pembrolizumab a priority review designation for unresectable or metastatic melanoma following previous ipilimumab treatment. With a target review date of late October, pembrolizumab is likely to be the first of these potential blockbuster drugs to reach the melanoma market.
The current main competitor for pembrolizumab in melanoma is nivolumab, a monoclonal antibody from BMS who also presented positive Phase Ib results. In their trial, nivolumab was used in combination with ipilimumab (which is also a BMS drug), and the new data focused only on follow-up results for 53 patients who were given the drugs concurrently. The patients were split into 4 groups, each receiving different dose combinations of the two drugs. For all four groups combined, 1- and 2-year overall survival rates were 85% and 79%, respectively. This increased to 94% and 88% for the group of patients specifically receiving the dose of drugs which has been taken forward in to Phase II and III trials. While these results are quite spectacular in the metastatic melanoma field, it should be noted that this was only a small cohort of patients, and that 23% of patients discontinued due to drug related AEs.
Crown Bioscience are delighted to see positive results emerging from PD-1 research in melanoma and other cancer areas, and hopes that this carries forward in to many new therapies.
Crown Bioscience supports melanoma and metastatic melanoma research through the use of our clinically relevant Xenograft and Patient-Derived Xenograft models available for drug discovery and translational sciences. We also support research in immune therapies with a range of models with functioning immune systems including validated syngeneic models, humanized immunocompetent mouse models (HuMice™), and GEMM models following our recent collaboration with the National Resource Center for Mutant Mice in China.
Contact us today at busdev@crownbio.com to discover how we can transform your melanoma and immune therapy research.
---
Author
---