Are We Picking the Right Battles in Cervical Cancer Research?
by Jody Barbeau PhD, May 13, 2014 at 08:45 AM | Tags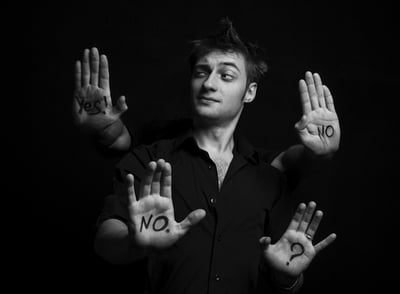 Screening for cervical cancer is vitally important as it is one of the few cancers that can actually be prevented by picking up early cellular changes before the disease develops. Recent advances in molecular testing had resulted in the mainstay Pap screening test being combined with a test for human Papillomavirus (HPV) DNA, which causes more than 99% of all cervical cancers. However, a new approval from the FDA that allows the HPV test to become a stand-alone first-choice screening option has prompted fierce debate on which test should be the initial testing gold standard. As this debate rolls on, Crown Bioscience asks whether this is time well spent, or whether it would be better used trying to encourage more women in the US to actually get screened.
There is no doubt in the validity of both cervical cancer screening tests – the Pap test (where doctors look for abnormal cervical cells under a microscope) has resulted in cervical cancer rates falling dramatically since its introduction in the 1940s. Whilst cervical cancer was one of the most common cancers affecting US women, it now ranks only 14th, with incidence and death rates decreasing by more than 50% in the last 30 years. As our understanding of what caused cervical cancer improved, the HPV test was introduced. This genetic test identifies the DNA of the 14 high risk strains of HPV that cause cervical cancer, and allows women who are infected but who don't yet have abnormal cells to be found. The pros and cons of both tests are now being debated as to which should be the standard initial screening method, as clinical guidelines are yet to be updated following the FDA decision.
What Crown finds important is while this time and effort is being spent, it is only discussing how best to treat the women who already get screened with a combination of these tests (current guidelines are that women under 30 years old have a Pap test every 3 years, and for women aged 30 through 65 this is combined with an HPV test every 5 years) and who already have excellent survival rates. What it does not cover is the women who choose not to get screened and who are actually the most at risk of developing cervical cancer.
Around 12,400 cases of invasive cervical cancer will be diagnosed in the US in 2014, and according to the American Cancer Society most of the women affected will not have been screened in the last 5 years. Approximately half of the affected women will never have been screened in their lifetime. Women choose not to get screened for a number of reasons including embarrassment and fear of pain. As both of the screening tests involve the same cervical swabs procedure (the tests can actually be performed at the same time or sometimes on the same sample), interchanging tests as the initial screening method will not help overcome this issue. Other reasons include lack of knowledge about the benefits of regular testing and cost can also be an important factor, with uninsured women believing Pap tests to be expensive for them. Many women imagine they are too young or too old to get tested, and some say they are simply too busy. Women with a poor education status are also less likely to get tested.
With an estimated 27% of US women in 2010 not having had a Pap test for 3 years, Crown suggests that the jostling for position in the testing arena of the already used, complementary methods might be time better spent by each camp developing or highlighting schemes to encourage more women to be tested. Such as the CDC's National Breast and Cervical Cancer Early Detection Program which provides breast and cervical cancer screenings and diagnostic services to low-income, uninsured, and underinsured women across the US. Having this topic debated in the public eye seems like the perfect time to ensure that the screening regimen for those who already use it is perfected whilst also underlining the importance of testing to those who don't.
Crown Bioscience supports cervical cancer research through the use of our clinically relevant Xenograft and Patient-Derived Xenograft models available for drug discovery and translational sciences. Contact us today at busdev@crownbio.com to discover how we can transform your drug discovery and clinical studies.
---
Author
---