Precision Profiling using PDX Models: The Easy Way to Transform Your Drug Discovery Program
by Jody Barbeau PhD, February 17, 2015 at 09:00 AM | Tags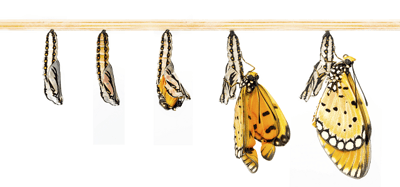 Improved preclinical models are needed in oncology drug development to reduce the high failure rate of new agents. Precision profiling translational platforms are providing these tools, using patient-derived xenograft models to reflect the diversity of the human cancer patient population. Crown Bioscience are currently expanding our diversity and PDX collection through the exciting acquisition of Molecular Response PDX operations.
The main challenge faced by drug developers in cancer research today is the failure of the vast majority of new therapies in late-phase clinical trials. Oncology attrition rates are massively high, with only 5% of promising preclinical anticancer drugs going on to be licensed after successful Phase III trials (this is compared with 11% for all new drugs, and a high of 20% for drugs treating diseases of the heart and blood vessels). Most oncology drug failures are linked to efficacy issues (not toxicity), with around 60% of failures coming in Phase II testing onwards. This has resulted in the oncology drug development process being highly inefficient and very costly for pharma and biotechs.
There are many reasons for the lack of response of these drugs and their later failures, the main cause seems to be poor preclinical strategies and a lack of an effective associated clinical plan. Current translational tools need to be improved to make sure that they provide the best way to indicate clinical response and success. Translational platforms are needed which can identify the correct set of patient responders for a drug, in order to focus clinical study on using:
the right drug
for the correct indication
within the right cancer subpopulation
Crown Bioscience have been pioneers in the use of patient-derived xenograft (PDX) models to ensure the highest likelihood of success when moving new drugs in to the clinic. We have previously generated HuPrime® the world's largest commercial collection of over 1,300 patient-derived xenograft models, which allows research into over 20 different cancer indications and a variety of subtypes. Using these models in our Translational Platforms HuTrial™, HuSignature™, and HuMark™ allows clients to utilize precision profiling to identify molecular biomarkers and genetic signatures of response before entering the clinic. Finding your responder population before entering late-phase clinical trials is the best way to stratify potential clinical trial participants, meaning a greater likelihood of response and hopefully a reduced attrition rate.
The key feature of patient-derived xenograft models is that each model represents the biological characteristics and genetic diversity of the original tumor and patient, and using a cohort of models reflects the diversity of the human cancer patient population. Crown Bioscience are constantly looking to enhance our model population and last week we were delighted to announce the acquisition of Molecular Response's patient-derived xenograft models and patient-derived xenograft service operations. Crown is acquiring all of Molecular Response's existing PDX models as well as 8,000 viable human tumors for model development from Molecular Response's viable tumor bank of over 140,000 unique cryopreserved 100% US tumor samples, with the ability to further select and develop models from the wider collection. The majority of these tissues come from patients who have received prior treatment, many from metastatic tumors. Each tumor is supported by a companion molecular biobank and a suite of curated patient and sample data; the collection representing over 76 clinical diagnoses.
This acquisition cements Crown Bioscience as the leader in the PDX field, with the world's largest and most comprehensive collection of patient-derived models, which is both clinically and ethnically diverse including tumor models from Asia, the US, and Europe. The models:
include multiple stages of cancer development (including metastatic disease)
across a wide range of cancer types
are representative of patients who have received a variety of prior treatments
as well as treatment naïve patients
This unique model collection provides a 360 degree view of cancer, allowing our clients to know that their preclinical results are representative of the oncology patient population they are moving into. A collection of this size and diversity provides a firm foundation for our Translational Platforms, and allows our clients to be fully confident that their precision profiling findings are as complete as possible. Our model collection can also be used at our multiple research sites around the world - Beijing, Shanghai, Kannapolis, North Carolina, the UK, and now at the Molecular Response facilities in San Diego, provide local expertise to support clients worldwide.
Contact us today at busdev@crownbio.com today to discover how we can transform your translational oncology research, and how our new models can fit your research needs.
---
Author
---